| | |
| --- | --- |
| Posted by sunshine-dayhome on June 12, 2015 at 3:40 PM | comments (0) |
We are so lucky to have a fully fenced back and front yard. While we have so much to enjoy and do in the back, including the garden, hammock, rope ladder, climbing fort, ride-on cars, and more, the front yard also hold wonder and natural offerings.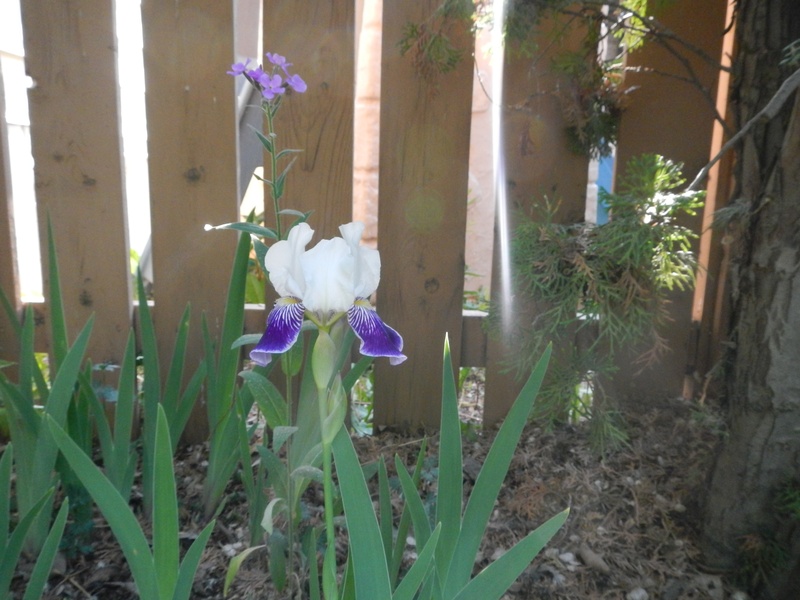 I am glad that we chose to go out there today, because if not we might have missed the blooming of this beautiful flower. The previous owners of this house were avid gardeners, and though I have not quite been able to keep, these throw-backs from the time they lived here are much appreciated and loved by all. What drew us to the front yard today was the promise of green leaves, grasses, and bushes, for our latest nature project.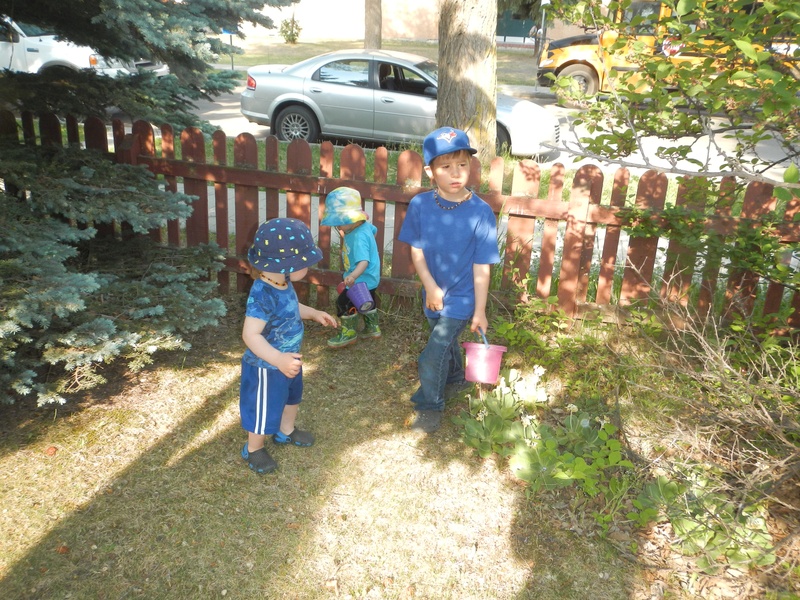 Here the boys are, deep in the green jungle of the front nanking cherry bushes. Kai cannot wait for them to grow and ripen; he was carefully examining the branches to check on their progress. The others, armed with buckets, searched for pretty green grass and leaves to collect.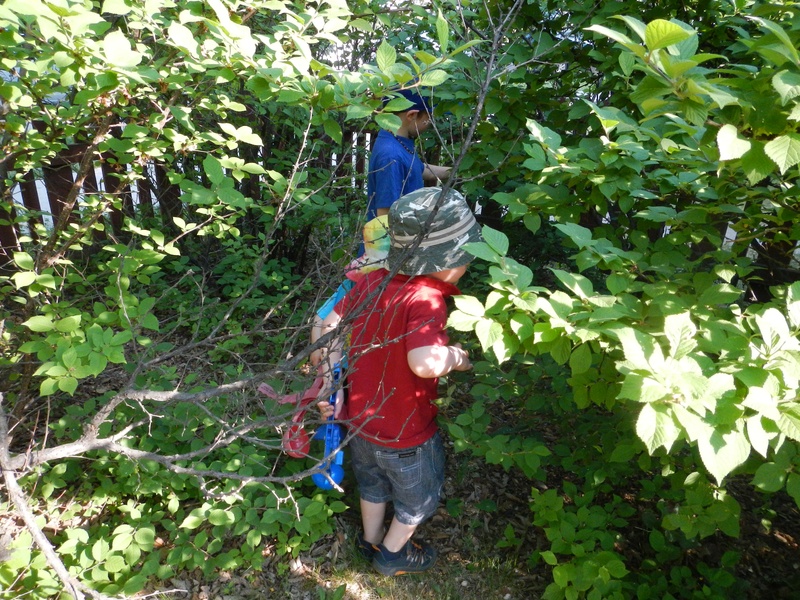 This is our final product. Each child arranged his green treasures on the white paper, and I helped glue them all down. While the youngest were most engaged in ripping and strewing the leaves, Kai really enjoyed artistically arranging his on the canvass.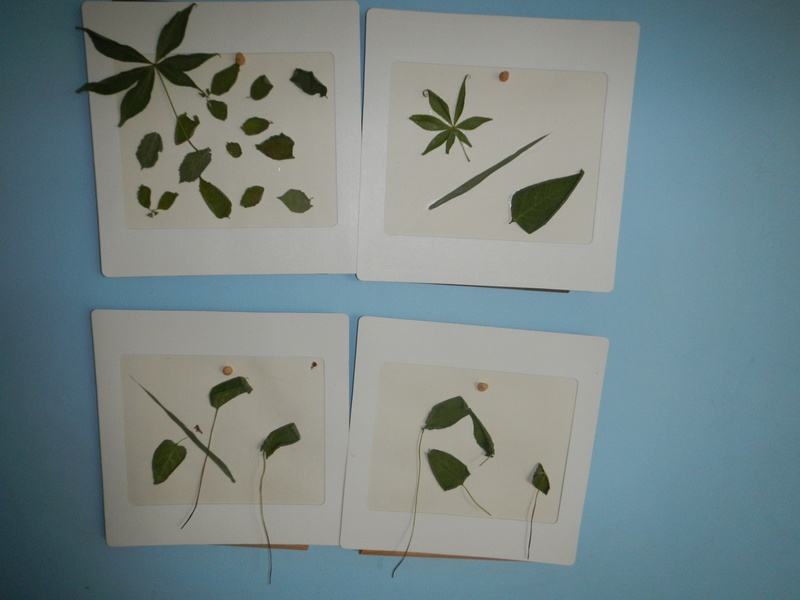 We learned a lot of things out in the yard today. Kai connected to the cycle of nature as he remembered the flowers from the last weeks on the bushes, and searched for budding berries. The younger ones saw how grass emerges from the ground, and how branches turn to twigs, which offer beautiful leaves. They all connected to nature and their higher selves, learning in a cognitive and hands-on way, by simply watching and accepting the offerings of the yard. All of this, from a simple trip to the front yard.