Now that spring here and leaves are unfolding from trees, I find that dandelions have returned as well! While I must admit that I find the yellow blooms in the grass to be cheery and bright, I do not relish their presence in the garden - they are taking over my strawberry plants! The children absolutely adore them, especially Ben and Kai. Ben seems to view them as special friends of his, and Kai loves their taste - he sucks on the flower heads for dew, and eats the whole flower as well. You can use their green leaves in a salad, as they're less bitter this young, but they aren't to my taste.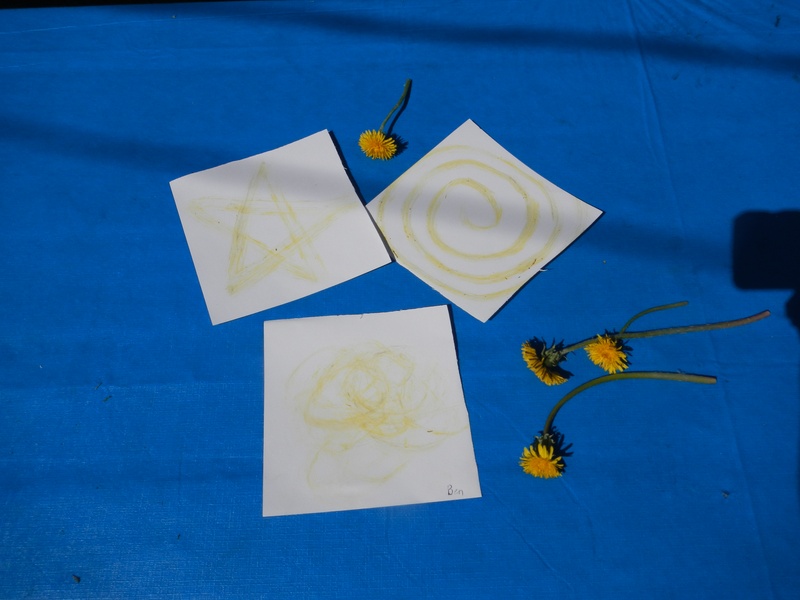 There are many other uses for dandelions, though, including dandelion drawing and dandelion syrup, both of which we at Sunshine Dayhome tried this week. We try new recipes every spring; last year it was dandelion burgers (way better than they sound), and next I might try my hand at dandelion wine - though not for the children, of course. Here we are, in the backyard, drawing with the yellow flowers. These pictures do fade quite a bit over time, but it's fun to try new ways of being creative - and I feel better about this than just pulling them out of the garden and throwing them away.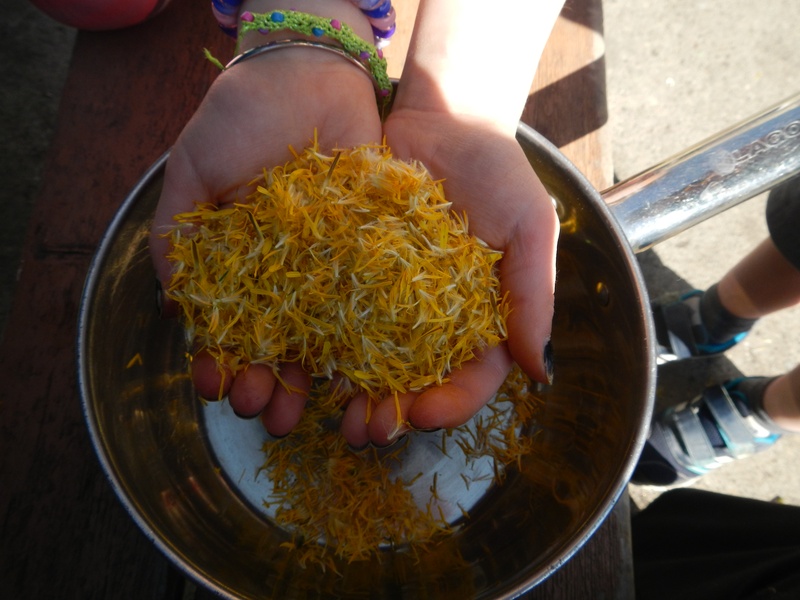 The dandelion syrup was more of an adventure, I must admit! The first time we picked a bunch of heads, I carefully washed them and set them to dry overnight. In the morning they had folded in on themselves and there was no way to extract the petals. We tried again the next day, and skipped the washing because I use no pesticides in my yard, we examined them carefully for bugs, and they will be boiled twice in order to make syrup. Here is the recipe:
-Pick 100 to 125 dandelion heads, and wash if you like
-Rub the petals apart from the bitter greens and place them in a pot (adults can use a knife for this step_
-Cover with water and boil for just one minute, then put a lid on the pot and let it sit for 24 hours to steep
-The next day, strain the water into a fresh pot (don't worry about the color; ours was an unhappy brown-green at this step)
-Add 2-3 cups sugar and boil - not for too long now!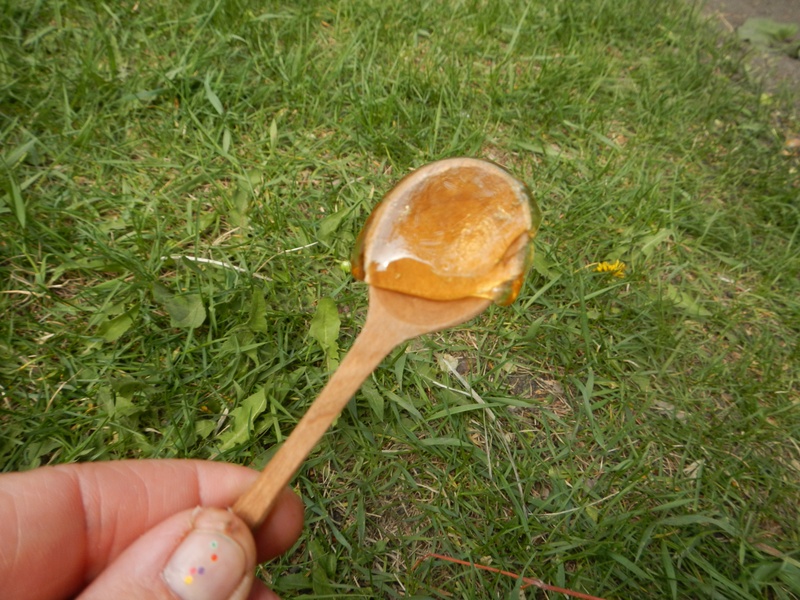 Ahem, we boiled for too long and got - dandelion candy! The children were delighted. I think we will use this as dandelion honey, to enjoy on toast and in tea