| | |
| --- | --- |
| Posted by sunshine-dayhome on October 10, 2014 at 2:25 PM | comments (0) |
One of the most valuable things I do as a childcare provider is offer a wide variety of toys and materials to children of both sexes. I have always believed that giving boys dolls and girls trucks, and vice versa, will go a long way toward raising a child who is skilled and competent in many ways - beyond the typical male/female roles. These themes played out daily in the dayhome this week, with pictures to prove it!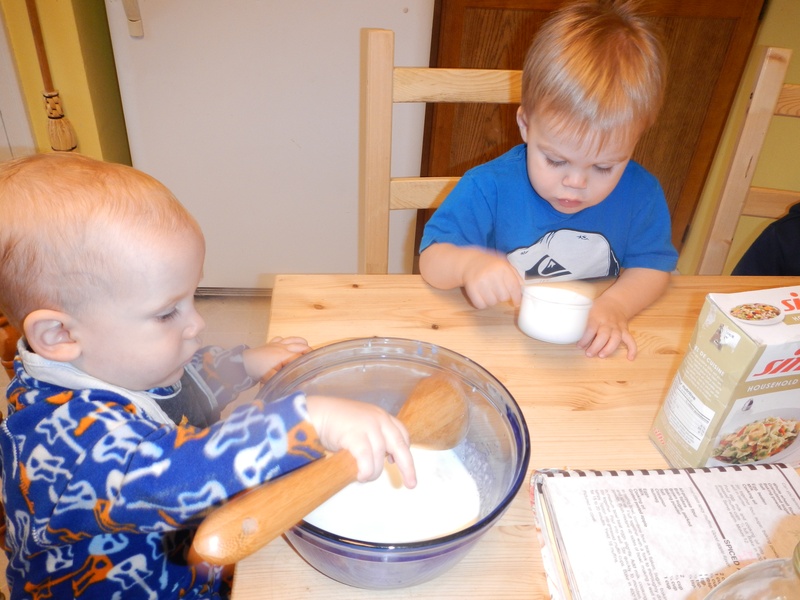 At the beginning of the week, we baked muffins together. Each child had a turn, and all enjoyed stirring, measuring and mixing the ingredients. Though I only have boys in care right, they were just as excited as any girl to make and eat delicious whole wheat muffins. We learned science and math skills as we measured and counted, and got to sample our delicious treats that afternoon.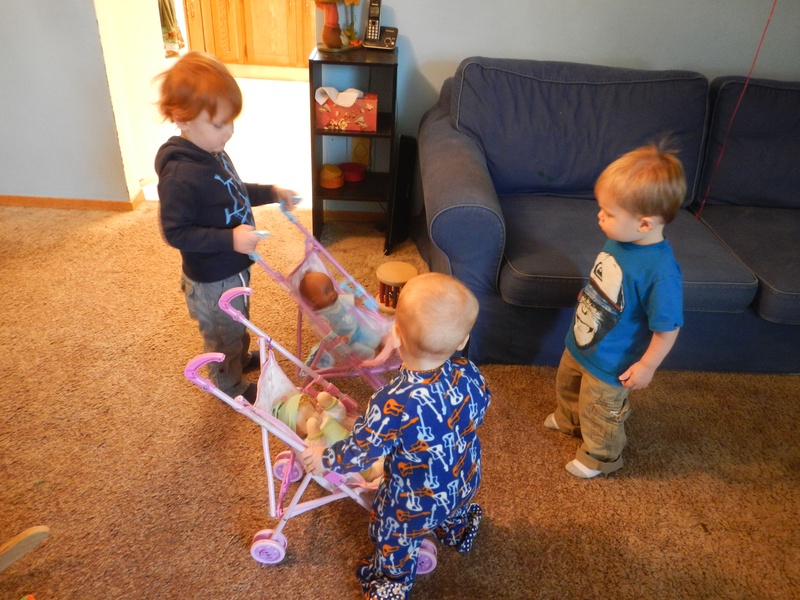 Saxon recently received a new doll, and I brought out the doll box and strollers. All of these male children have taken turns caring for their "babies", putting them down for naps, and giving them rides in the stroller. They carried them, dropped them, and yes, sometimes even poked their doll eyes. These are young men learning how to become real, hands-on fathers.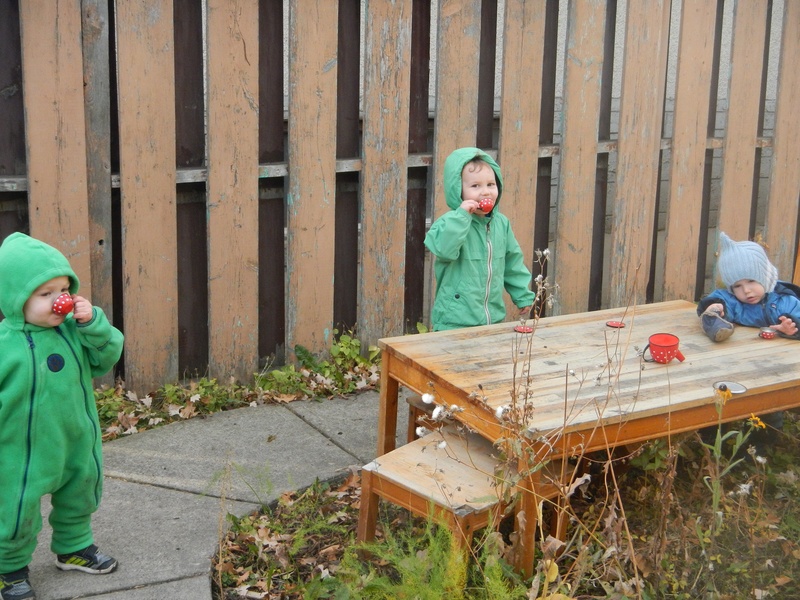 The last wonderful scene this week happened outside. One of the many toys offered is a red tin tea set, and a child had discovered it anew that day. We set it out together, and before I knew it all of these boys, between age 1 and 6, were gathered around sipping tea! It is so important for them to have social play in realistic settings; this is something that boys often miss out on. The tea set, offered in an open-ended manner, provided an ideal setting for this play to occur.