| | |
| --- | --- |
| Posted by sunshine-dayhome on November 27, 2015 at 3:05 PM | comments (0) |
As December draws near, my thoughts turn to Advent and all of the things I want to do with these lovely children before Christmas. I cherish Advent calenders of all shapes and sizes, because they make each day special and unique and help build up the excitement of Christmas Day. In my home, there are some Advent calenders that have been handcrafted for my own three children, as well as one unique calendar that I use mostly with the dayhome children.
This first handmade Advent calendar may explain more on why I love Advent calenders so much; my mother made this when I was a child, and my three siblings and I delighted in looking at the pretty chocolates up on the wall and looked forward to eating one each morning. I was so happy that they all agreed I could use it with my own three; now my children delight in it on our wall, and look forward to that decadent morning chocolate!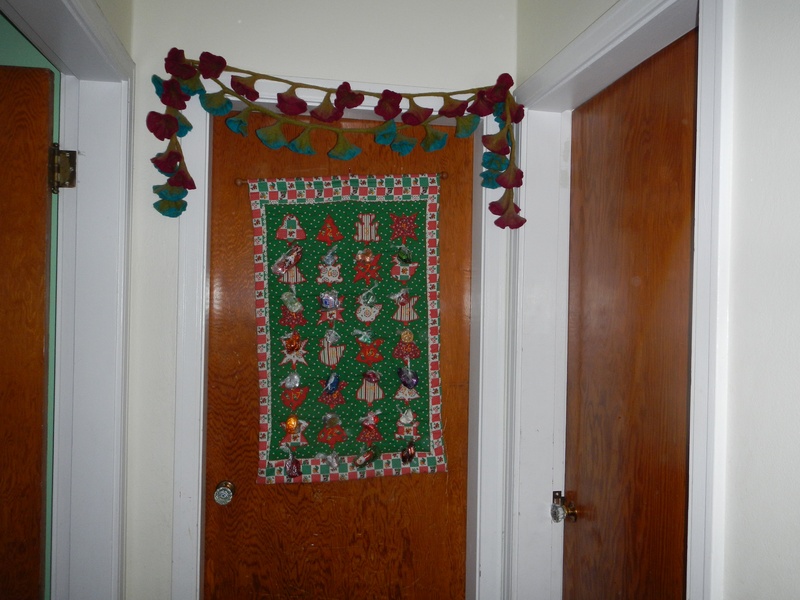 Next is the Advent calendar I made for my eldest child, my daughter Kaliana. She really likes feeling older, and because I didn't want to get her a commercial beauty calendar (perfume and lipstick for a 9-year-old? No thanks), I chose the items in this myself. In the little packages are fun and age-appropriate gifts like lotion, body wash, bath scrubs, bath bombs and fizzies, flavoured lip balm, and more. I can't wait to see which are her favourites!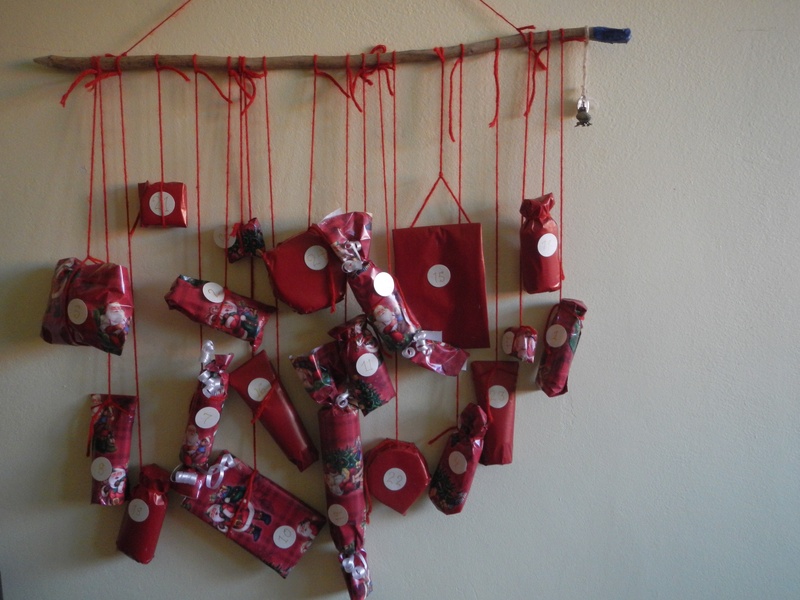 While my middle boy LOVES Lego and would settle for nothing less than this year's Lego Advent calendar, for my youngest I went for a softer touch. I hand-painted 25 tiny peg dolls, transforming them into gorgeous glittery decorations for the tree. Then, I simply created these green cones, which together look like a forest. Each little tree cradles a tiny angel inside (check back later to see them on our tree!). Beside it you can see my own Advent calendar, Lush's 12 Days of Christmas - because Mommy needs pampering, too!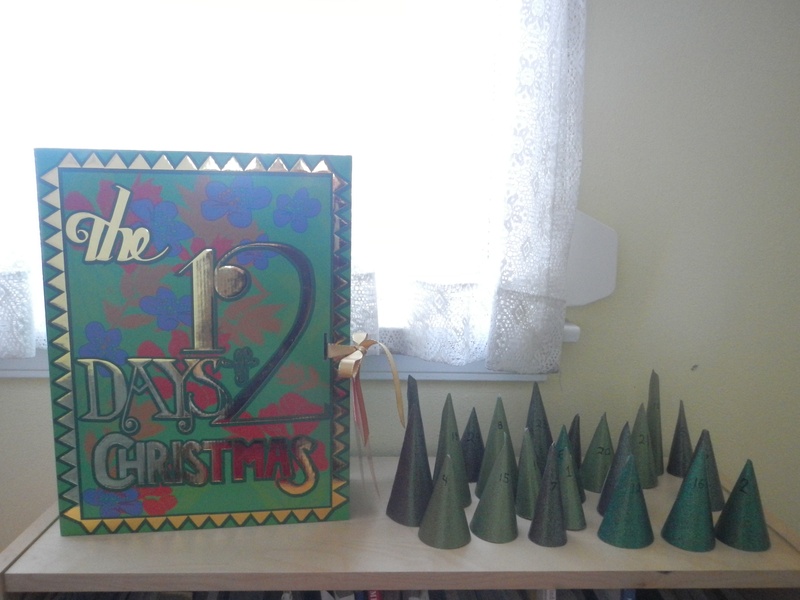 I have saved the best for last. Here is the Advent calendar I created years ago for the dayhome children, and my own on the weekends. Each felt envelope has a different Advent idea, and they are planned out in advance so I have the materials I need on hand.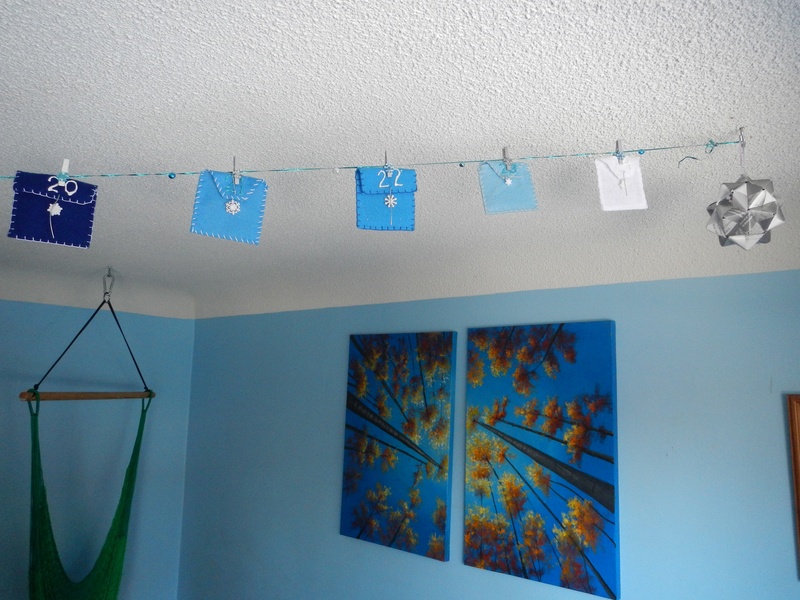 To help with creating your own Advent calendar, if you are so inclined, I have included some lists below! Here are 32 Advent Ideas:
For the Dayhome
Bake Christmas cookies (gingerbread men; nanaimo bars; snowballs; thumbprint . . .)
Make a Christmas craft
Create Christmas cards
Enjoy peppermint hot chocolate
Create a present for the parents
Make gift wrap
Read a Christmas story together
Go for a walk to see Christmas lights and decorations
Decorate the tree in the front yard
String popcorn and cranberry garlands
Create pomanders (cloves stuck into oranges)
Write a Christmas wish list
Celebrate with a dayhome party including the parents
Bake a Yule Log
Drink hot apple cider
With My Own Children:
Pick out a tree together
Decorate the tree
Decorate the house
Put up our Christmas lights
Pick a gift for Daddy
Wrap Daddy's gift
Eat a candy cane
Watch a Christmas movie (A Christmas Carol, The Grinch, Elf, Miracle on 34th Street, Home Alone, A Christmas Story ...)
Visit Candy Cane Lane
Go see Santa
Attend the Festival of Trees
Got to the WISE Winter Fair
See the Nutcracker Ballet
Go carolling, or take in a choir concert
Bake cookies for Santa
Put out Santa's cookies and milk
Read The Night Before Christmas
Happy Advent!