| | |
| --- | --- |
| Posted by sunshine-dayhome on February 27, 2015 at 3:20 PM | |
Loose parts are an excellent way to engage children in play. They support creativity because of their open-ended nature, and offer countless opportunities to experience social, dramatic, fine motor, and other play domains. I have been thinking a lot about our youngest children. Nixon and Saxon, and how to shift the environment to support them more. To do this, I tried out placing some open-ended, safe items in appealing and portable wicker baskets.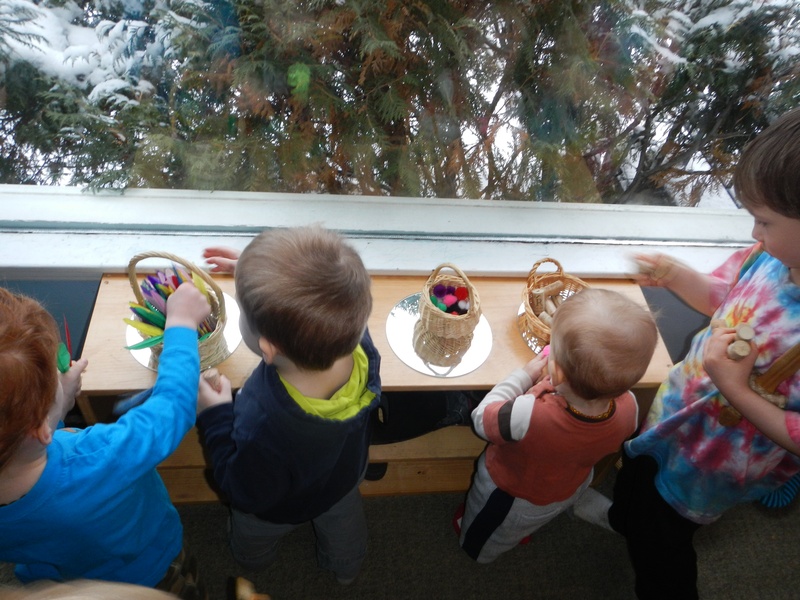 All of the children were drawn like flies to this simple and appealing arrangement! They immediately began arranging the items on the mirrors to create pictures and other fun images. Below is Liam's "cake"; he was so excited to show this to his mother!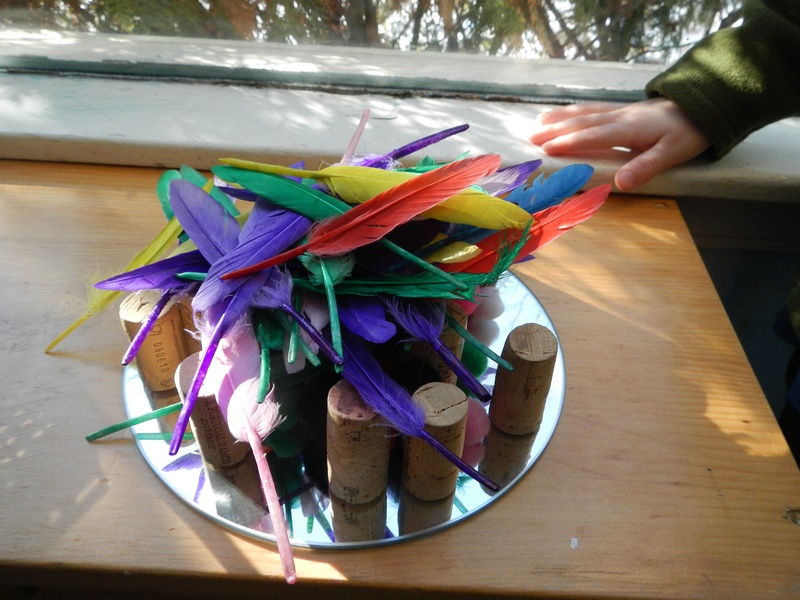 One unexpected surprise was how much Nixon and Saxon loved the mirrors. They LOVE them! I have ben careful to watch them closely, as they are real mirrors, but aside from a couple of minor bonks to the head, there have been no issues with them. Staring at yourself in a special little mirror that you can walk around with is the latest and greatest fun experience at Sunshine Dayhome!