| | |
| --- | --- |
| Posted by sunshine-dayhome on March 13, 2015 at 2:20 PM | |
This week has been so fantastic; we have been playing outside twice a day again, now that it's nice enough to enjoy our afternoon snack out there! The boys are having SO much in the yard. Last spring, my big focus in the dayhome and for my diploma was improving the outdoor learning environment. It was great then and in the summer, and even greater now, as so many loose parts are stored in a way that makes them accessible to the children.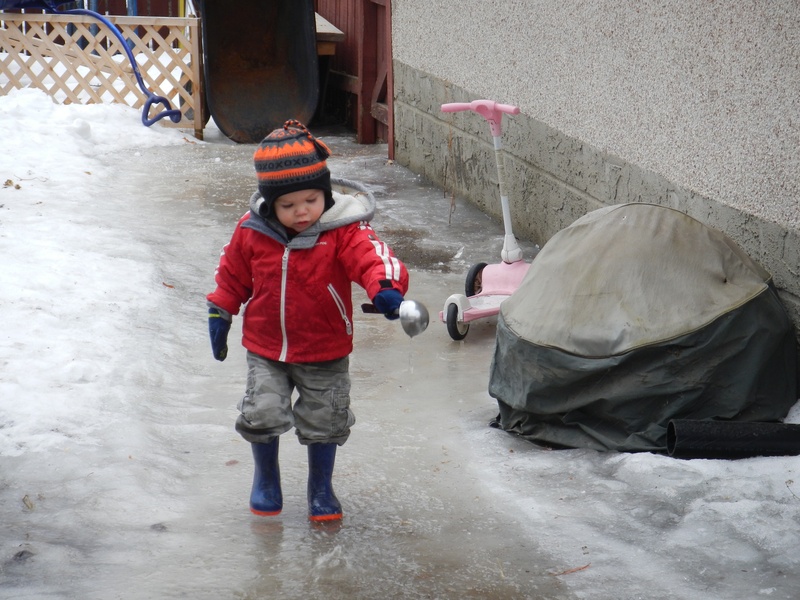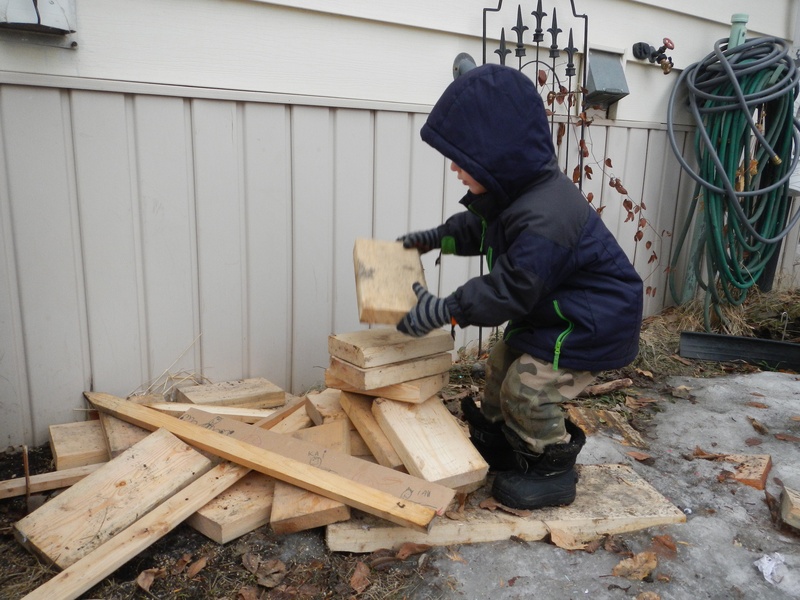 Some of the favourite items have been ladles, buckets, bowls, and paintbrushes. With all of the water melting from the snow, there is plenty to collect, transfer, store, paint with, and make monster stew with! One of the things I love most about monster stew is that it's such a simple game, and all of the children, no matter their age, play together. They add items, stir them, sniff the concoction, and forever change and modify it until it's at its most appealing - or disgusting, depending on your viewpoint!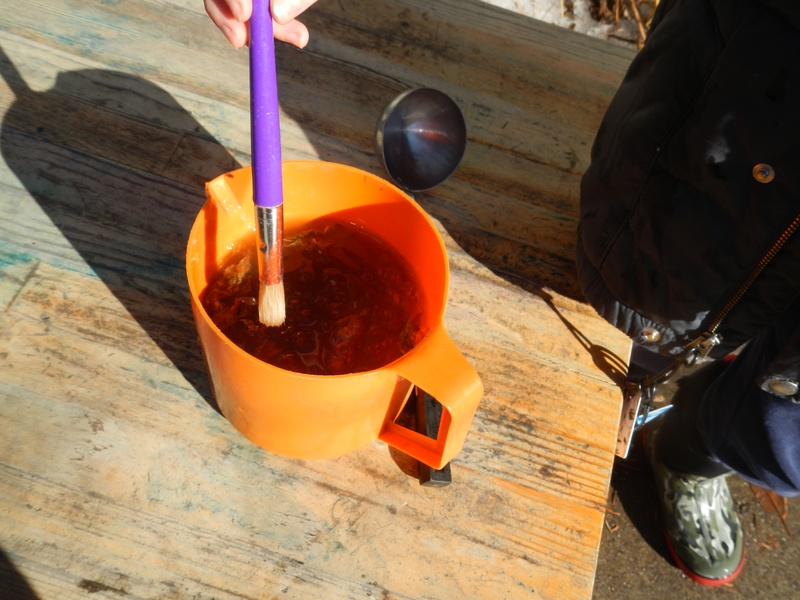 This is perhaps the last month that this beanpole tepee will be available, as soon I will be having the garden rototilled in preparation for a new children's garden. This year, in addition to the succulent vegetables available for the children to enjoy right off the vine(tomatoes, beans, peas), there will be a beautiful garden pathway, with walls of corn and sunflowers to protect the children and give them a sheltered space to play and be immersed in green, vibrant life. I cannot wait to plant with them!