| | |
| --- | --- |
| Posted by sunshine-dayhome on April 2, 2015 at 2:15 PM | |
Our third year of chicken egg hatching has been the most successful yet! Out of 36 eggs, 29 turned out to be viable, and 25 of those hatched. It has been so educational and rewarding watching these tiny birds hatch out of their eggs to become living, breathing chicks - and they're SO cute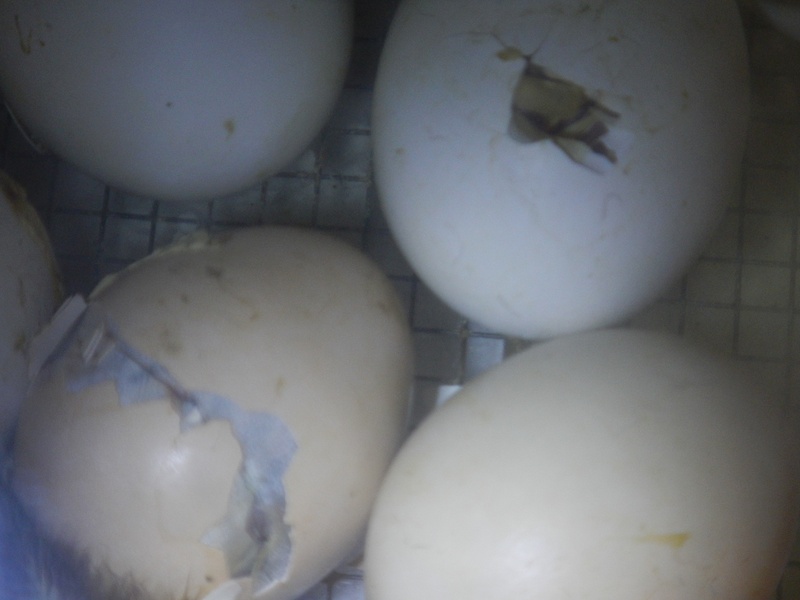 Here is the first step of a chick hatching (top right egg). It's called a pip, when the embryo makes its first hole in the shell. These can be tiny cracks or a gaping hole. After the pip, the chick rests and waits, for up to 24 hours or sometimes even longer. The next step in the process is called a zip (bottom left egg) - the unzipping of the egg.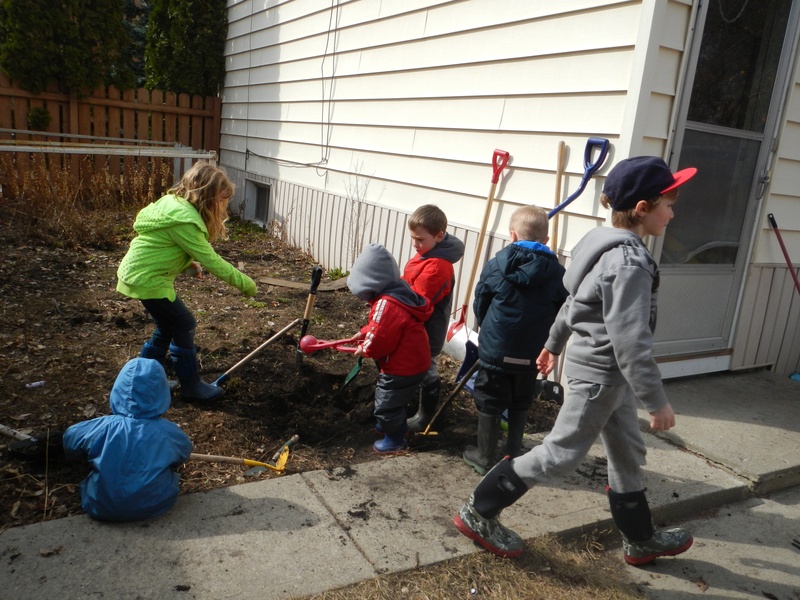 When you see an egg look like this, you know a chick is about to hatch into this world! It can take a very short time for this to happen, anywhere from 5 minutes to half an hour. The zip is basically a series of pips all around the egg, as the chick inside spins around and uses their egg tooth to crack the shell open further.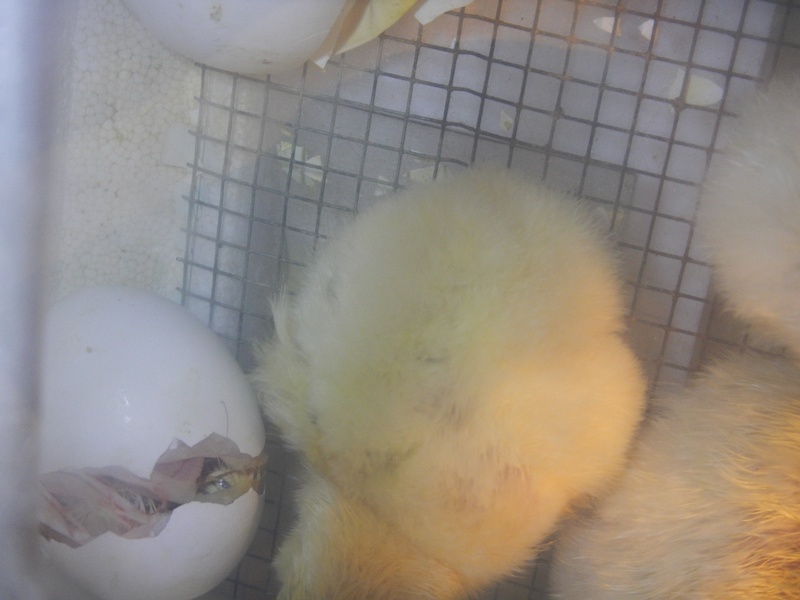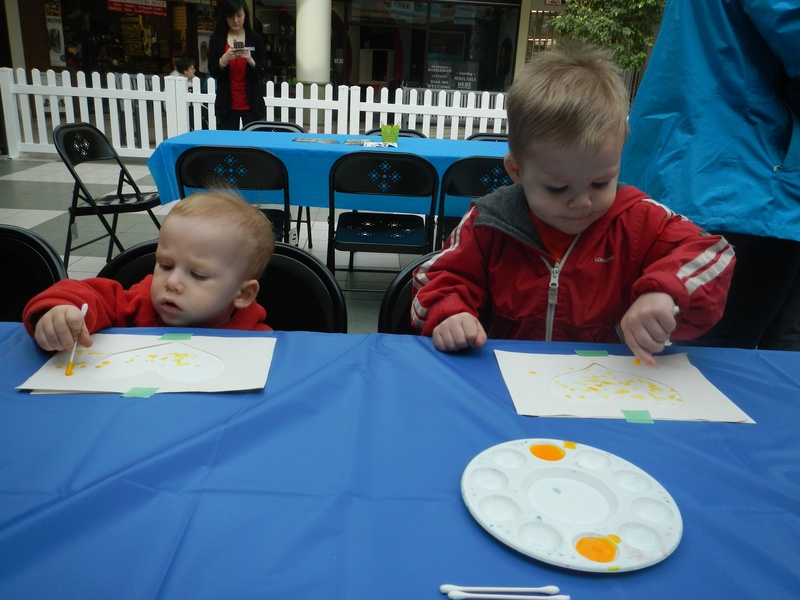 You can see the chick inside flex and relax, pulse and wait, and the crack opening every wider, until finally - success! The two halves of the egg fall apart to reveal a brand-new little bird. Though almost all of ours were healthy, we have had one late hatcher die, and two others were formed not quite right one has a paralyzed claw, while the other has a scissors beak and and is missing an eye - I'm still determining what to do about these tiny imperfect birds).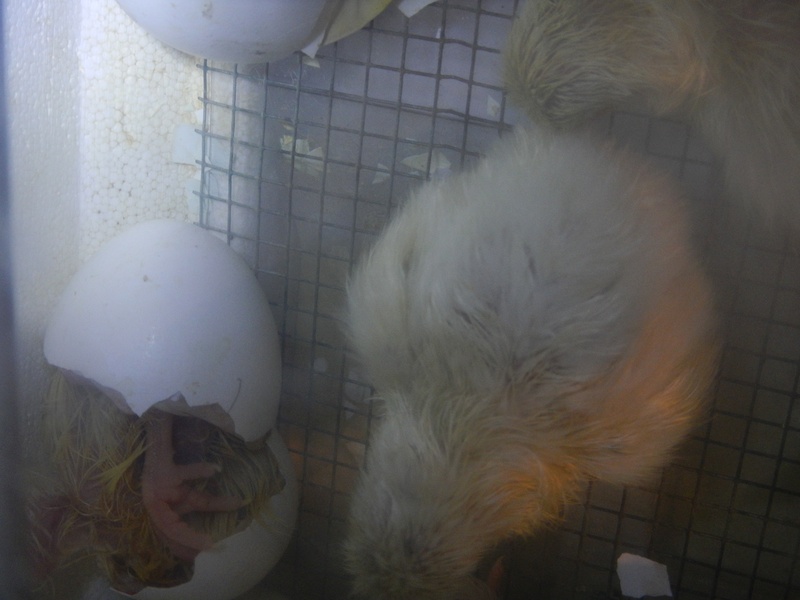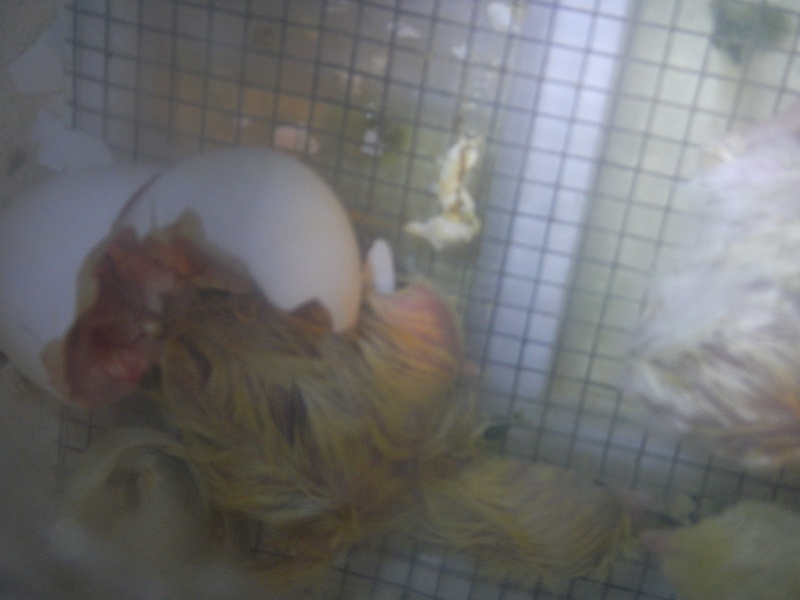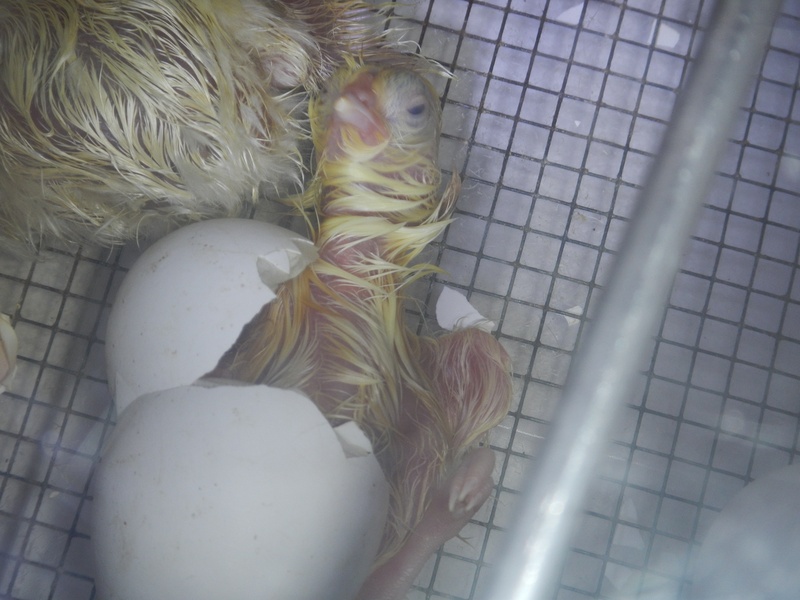 I just love this guy's face!
Here is the flock in all of its glory. I want to keep them all! In reality, we will find them farm homes by the time they are two weeks old. Here in Edmonton, there is a pilot project on backyard chickens happening right now. By this fall, the city will reveal if homeowners can have small flocks in their yards - oh please, please, please . . . Everyone here would LOVE the chance to raise a few of these chicks, watch them grow and enjoy fresh eggs. Maybe next year, this dream will become a reality for Sunshine Dayhome. Until then - Happy Easter!