| | |
| --- | --- |
| Posted by sunshine-dayhome on April 24, 2015 at 3:30 PM | |
As the children have been enjoying dress-up and dramatic play lately, we all made crowns together this week. I set out beautiful, shiny silver paper along with sparkly gems, and let them decorate to their heart's delight!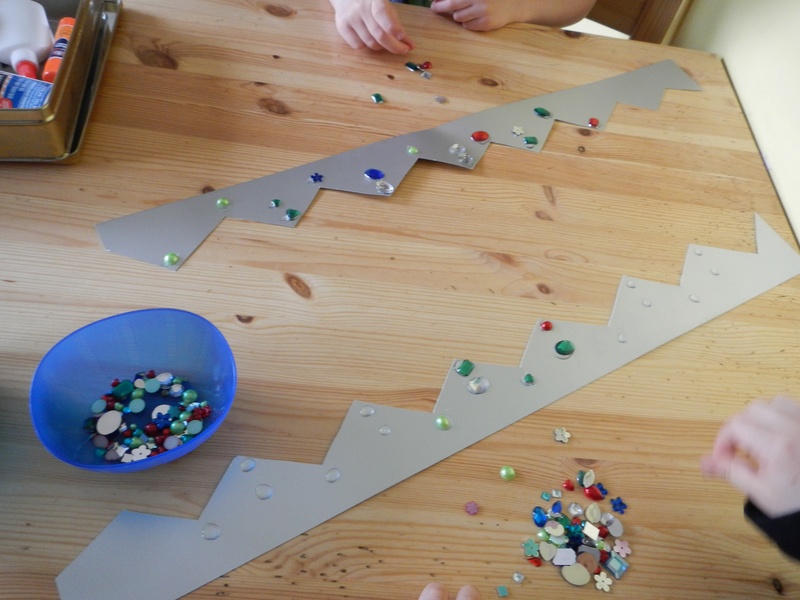 They really enjoyed this colorful activity, and it was gratifying to see how much focused attention and concentration they were using for this task. The youngest, Nixon and Saxon, were especially careful in selecting and positioning their gems. After they were all decorated, Kaliana was so excited to wear her crown that she whipped out the blow dryer and sped up the process!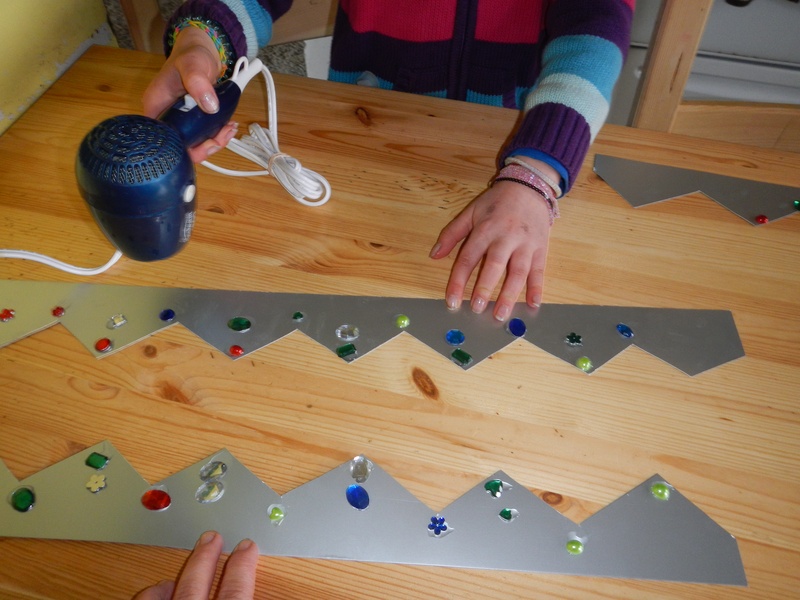 And here they are, in all their glory. They are so proud, and already eagerly planning what royal hijinks they will get up to next!