| | |
| --- | --- |
| Posted by sunshine-dayhome on May 1, 2015 at 3:15 PM | |
The children have been watching the wind lately, and seeing how it affects light materials. They really like following items blowing around, so I decided to make toys with them that would capture this effect. The time of year is perfect, because the wind blows often, and I had these sticks available from a recently pruned tree. I really like that they are growing fresh buds, which will add to the beauty of these nature toys.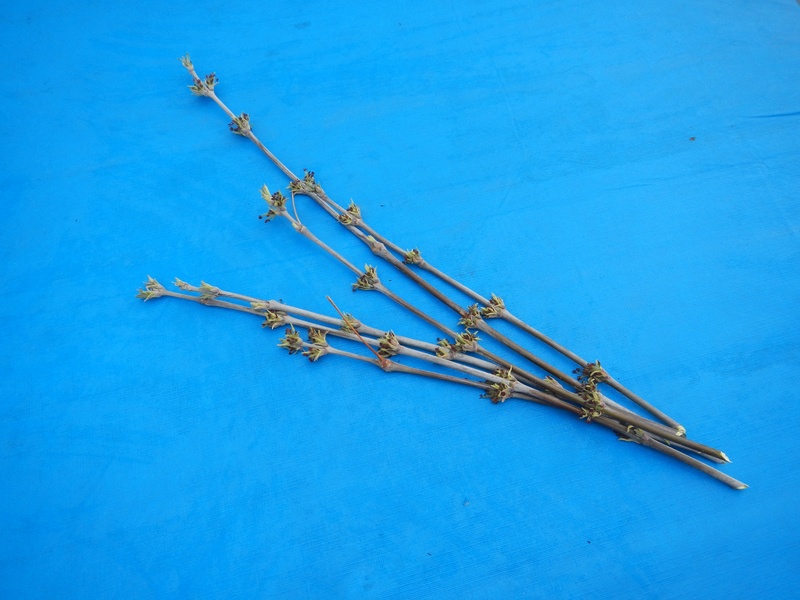 In my mind, I made perfectly round circles. In reality, the wind wands wanted more of a triangle shape, so that's what I worked with! To engage more senses, I added a shiny little jingle bell to each. When all of the triangles were formed, I called the children over to choose their ribbons.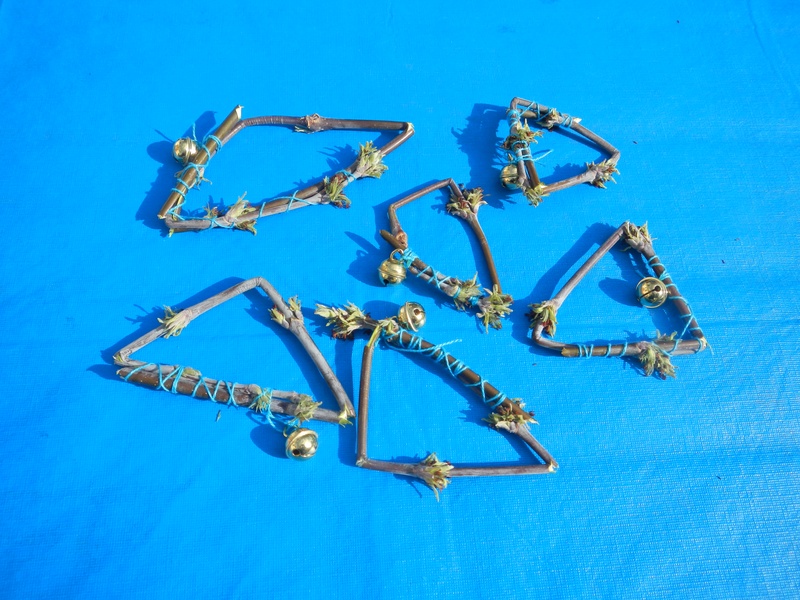 One thing I really like about this simple activity is that it incorporates elements of the earth. Using and viewing the forces of the four elements (wind air earth and fire) connects us to the earth and grounds us in our beings. It also teaches about the workings of the world - and pleases the children along the way!