| | |
| --- | --- |
| Posted by sunshine-dayhome on May 8, 2015 at 2:35 PM | |
This week and last, the children and I were drumming up ideas for Mother's Day. I knew we needed to make cards, and luckily I found some at the Reuse Centre here in Edmonton (only $5 for up to 50 kg of stuff; love that place!). The children colored them, and I traced their hands if they wanted - because it's always lovely to have a marker of how much they've grown.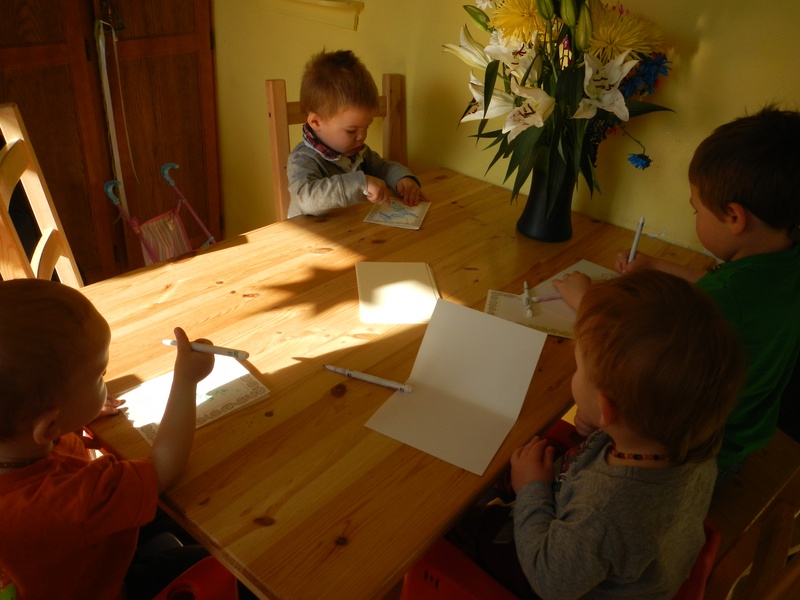 A couple of weeks ago, we planted chives, and now that they have successfully sprouted we decided to paint flower pots to house them in. I chose chives because Kaliana had gathered some wild seeds for me, and also I seem to be a much better gardener when it comes to vegetables and herbs than flowers! At any rate, they grow wild here, come back year after year, and every child I am caring for currently loves them. It's so funny to have them all running around with chive breath; you would think that with them being so spicy they'd avoid them, but nope!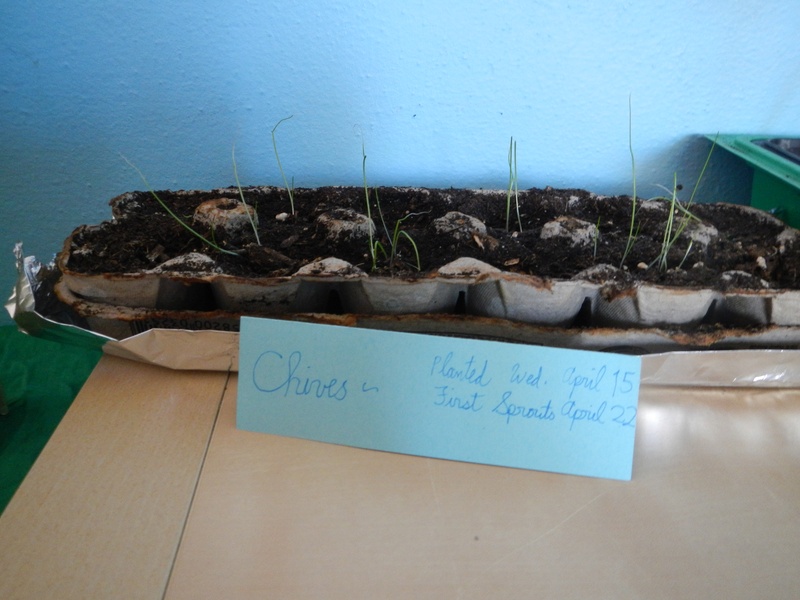 Here is the finished package each mother will be getting. A card, decorated by their child; a flowerpot beautifully painted; and chives seeded and grown right here in the day home. Happy Mother's Day!