| | |
| --- | --- |
| Posted by sunshine-dayhome on May 22, 2015 at 2:55 PM | |
Since the weather has turned, we have been outside each day from 9 a.m. until 5, with a short break in the middle of the afternoon for indoor naps and a break from the sun at its hottest. Over the course of this spring and summer, we will garden together, play in water, do some crafts, go on field trips, and have lots of picnics at different parks and playgrounds! This week, we had a nature walk to Bonnie Doon park. The boys were overjoyed to be there again, after a year away!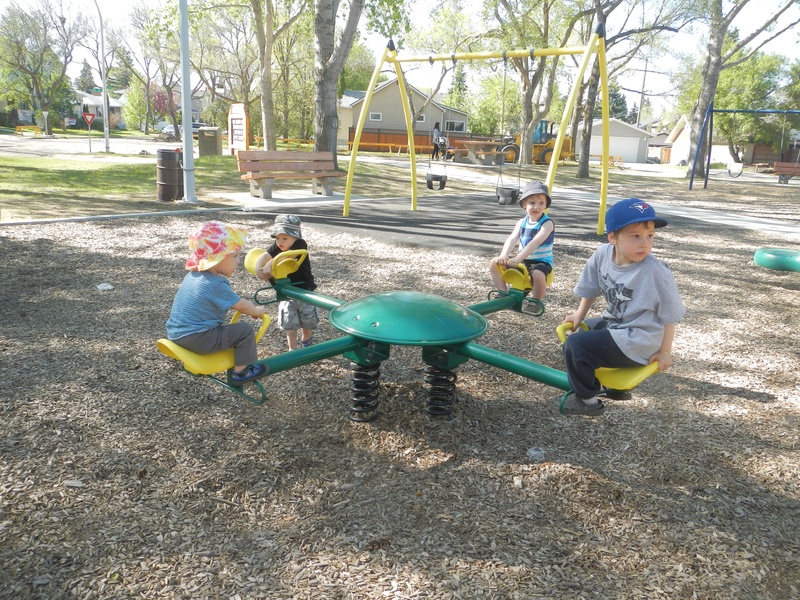 I love how they group together so much of the time. It's rare for one to be off doing their own thing; instead, they play in pairs or as a group - on the bouncy seat, at the dinosaur, in the sand, and on the slides.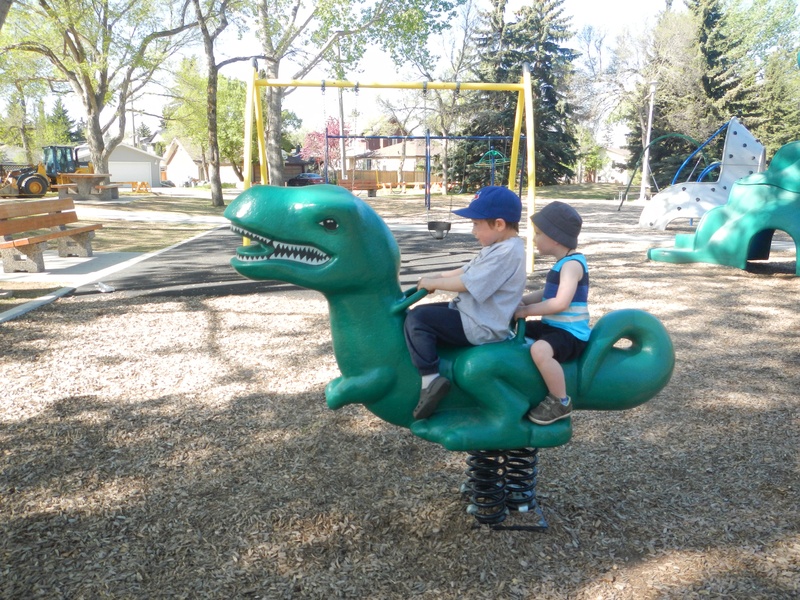 Keenan and Kai had a wild ride on this Tyrannosaur - or is it a Velociraptor? A heated dinosaur debate ensued . . . And they also fiddled with this manipulative toy. We are so lucky to live in an amazing neighborhood with fantastic parks in every direction!