| | |
| --- | --- |
| Posted by sunshine-dayhome on May 29, 2015 at 3:10 PM | |
This week has been very exciting at Sunshine Dayhome, because our butterflies hatched! We got the larvae, or caterpillars, when they were tiny, and watched them eat and grow over the last week or two. This is how small they were when we first picked them up.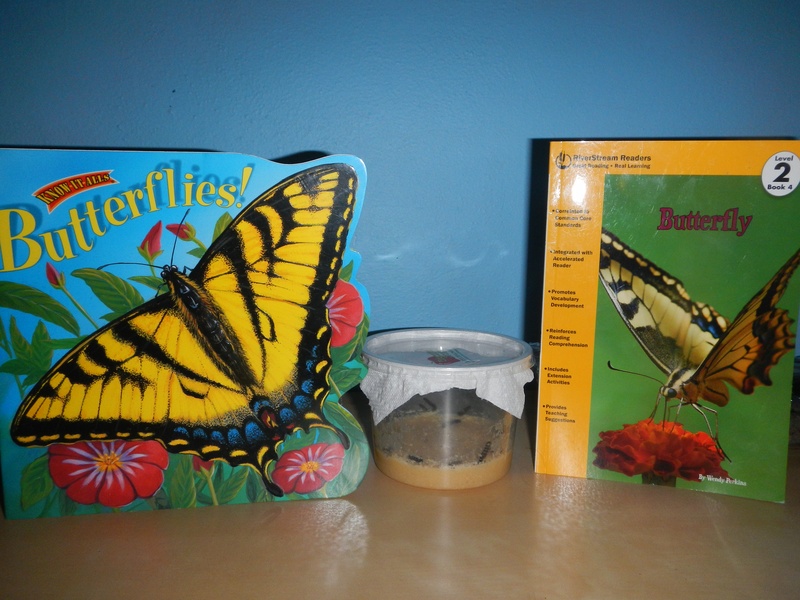 Within 7 to 10 days, they got huge! They are nibbling away at their food and bulking up to prepare for the long days in chrysalis state. Here they are at their biggest, and you can see one hanging in the upside down J about to enter the chrysalis state.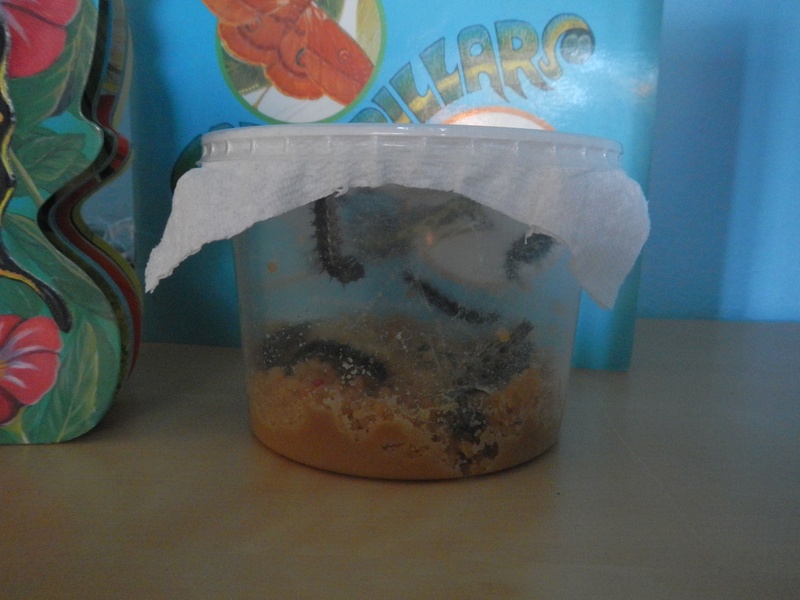 Now, the time of waiting. These caterpillars are changing and growing in amazing ways, which we read about in several butterfly books. That's the favorite new word at my house; the children are running around pointing at the container and saying, "Butterflies! Butterflies!".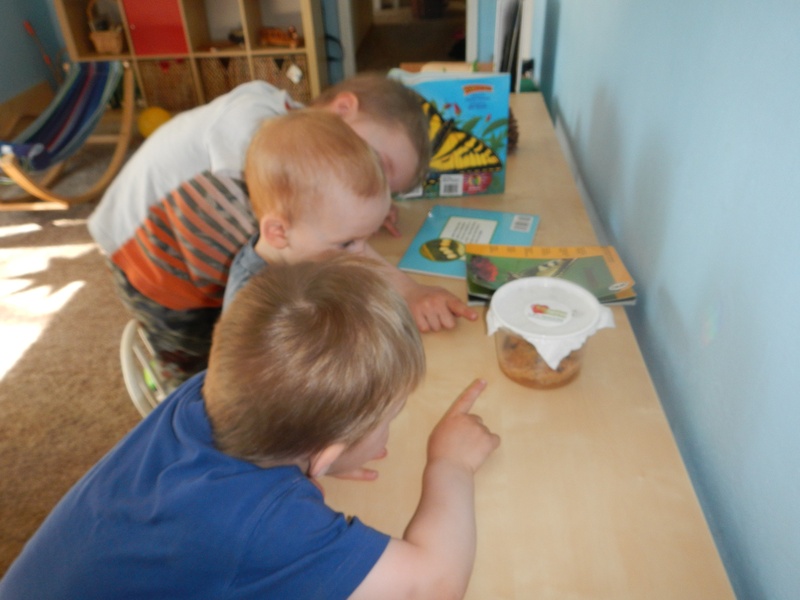 This is the very first guy (gal?) to hatch; you can see him filling his wings our next to his chrysalis buddies.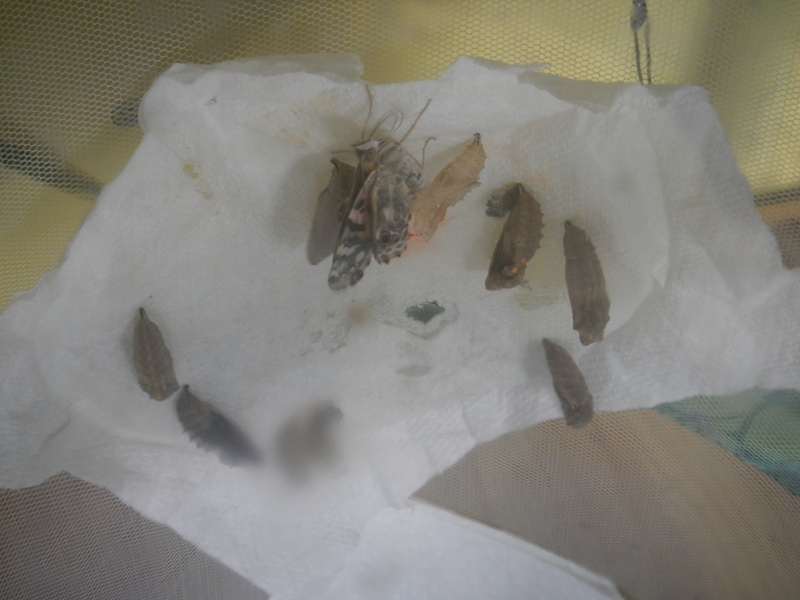 Sooner than I expected they hatched open to reveal these beautiful butterflies. The kids were delighted to have the opportunity to hold a real butterfly, and I'm super happy to have beautiful new life in the house! We will release them when they have all hatched, likely on Tuesday afternoon.