| | |
| --- | --- |
| Posted by sunshine-dayhome on April 13, 2017 at 3:15 PM | |
It is wonderful having something to look forward to, and this spring is already bringing with it so many pleasures. From the plants budding again in the garden - hello rhubarb, tulips, and hollyhocks! - to the seeds we just sowed for later transplanting (mint, pumpkins, mirabilis, and gourds, we can't wait!) much good green pleasure and sweet anticipation is in store. For today though, we will share some of that spring sweetness in the form of a cake.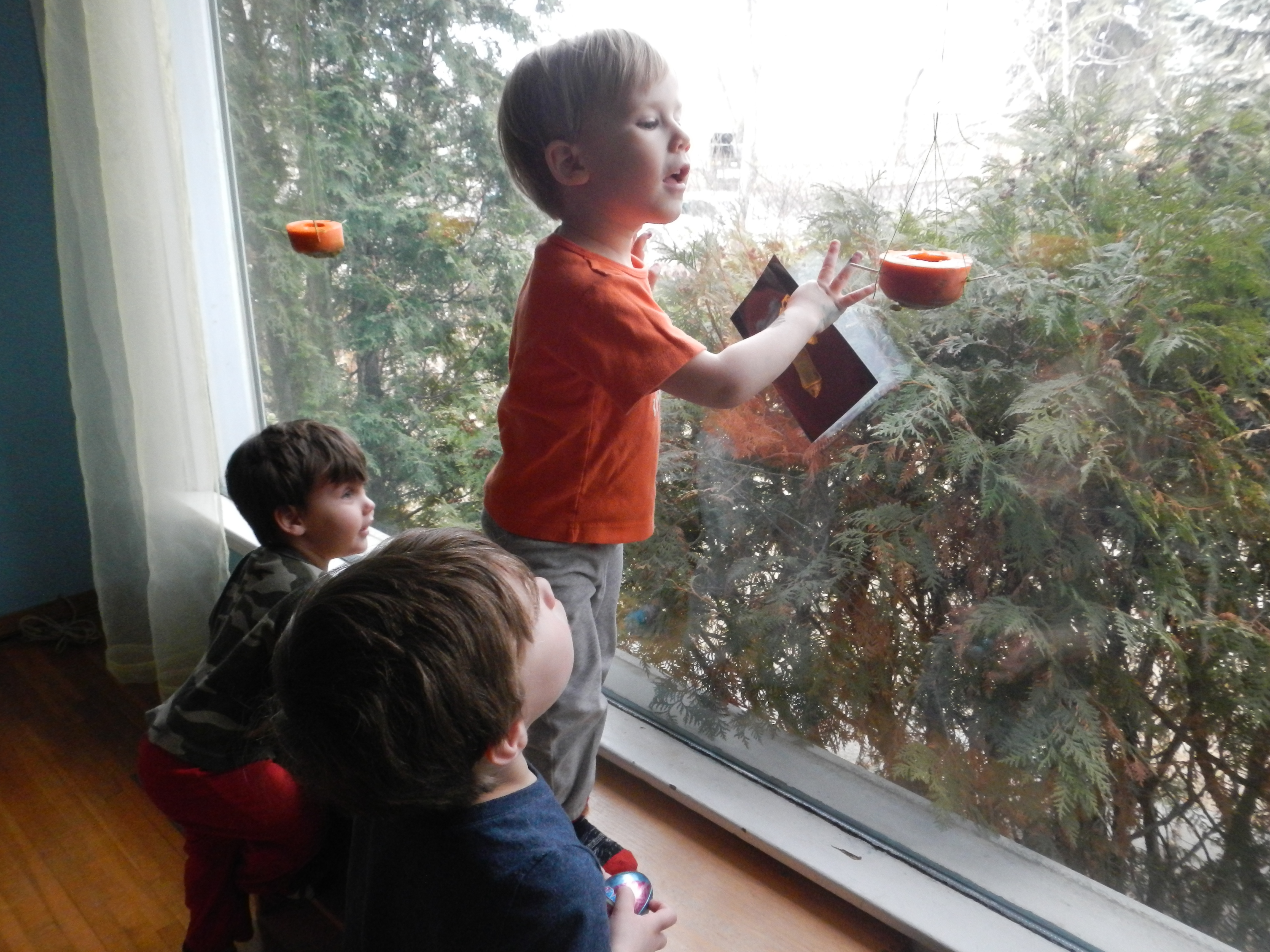 The children and I made the carrot cake together, from a huge carrot that was as long as my forearm. Hopefully the bottom, which is hollowed out now and filled with water hanging in the front window, will grow into a green leafy basket, but I can tell you one thing - that whole wheat carrot cake, with its decadent white chocolate cream cheese frosting, was delicious! It was just one of the many delights forming this year's spring celebration, along with a neat craft that will turn into a healthful afternoon snack.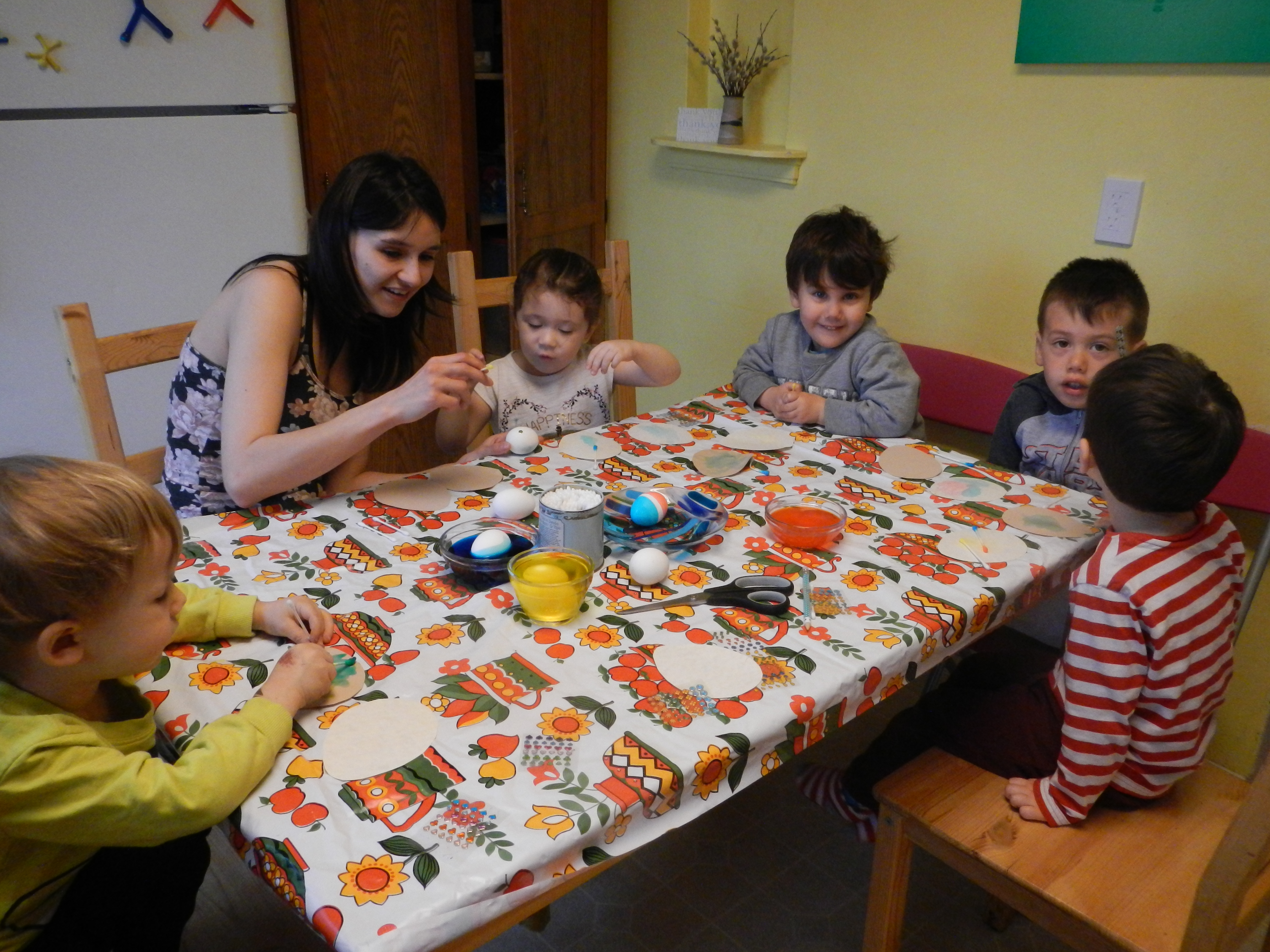 We will play the Swiss Dzupfa game this afternoon, where we crack hard boiled eggs as I share my heritage and cultural traditions with the children, but wrapping eggs with string would be impossibly difficult for this age group - and Saxon had his heart set on coloring eggs yellow. I made the dzupfa, and the children colored eggs with food safe coloring, so we can eat and enjoy them afterwards. Each child got one egg to dye, as well as more paper ones to experiment with. I am so happy that Lilly and her mom Chantelle could be there with us today too!