| | |
| --- | --- |
| Posted by sunshine-dayhome on April 19, 2017 at 2:35 PM | |
With Earth Day coming up and many plants budding in the garden to match, this morning we all created seed babies. I ran across this idea in one of my gardening books, and and when I saw it I knew it was perfect for the gang here at Sunshine Dayhome! The best part is it becomes a portable, gorgeous, living necklace when the seed has sprouted, and you just need tiny baggies, paper towels, seeds, and water. Big seeds like beans and pumpkins are best because they sprout and grow fast, and their size makes it easy for little fingers to manipulate.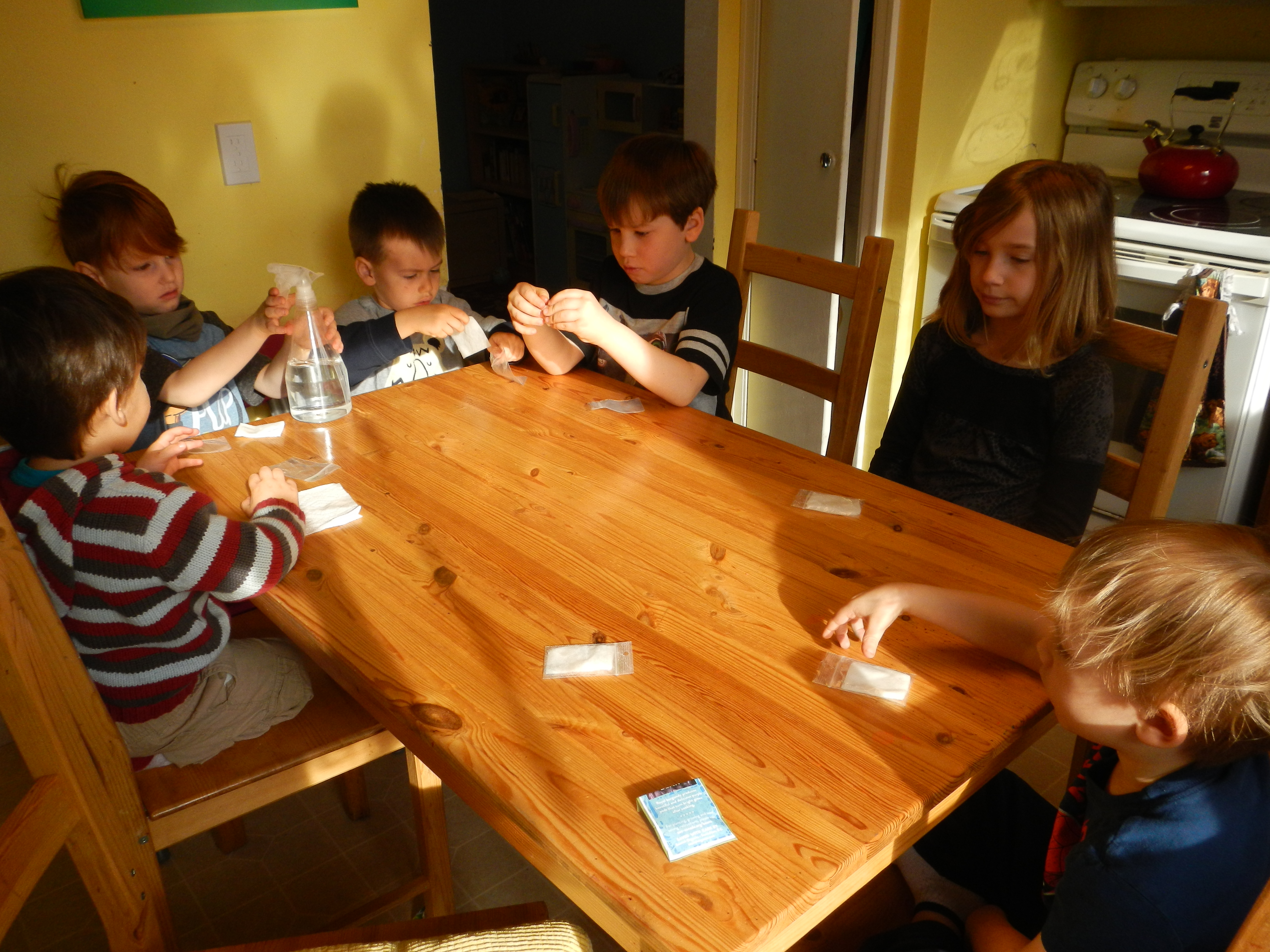 Every child began by spraying their paper towel square thoroughly with water, then we slid the soaked paper into the labelled baggies. I had already punched a hole in them to thread string through, to make wearable plant jewelry for after they sprout. Then, with the bags ready, everyone selected a bean - royal burgundy beans, in this case - and tucked it between the clear plastic and the moist paper towel. I hung them in the window when they were all ready, and when we come back from this long weekend they should have all sprouted into delicate, beutiful bean baby necklaces!