| | |
| --- | --- |
| Posted by sunshine-dayhome on April 28, 2017 at 2:35 PM | |
People that know this dayhome understand how important it is for us here to have a lot of unstructured, free play time. Children really do grow and develop best, across all areas of development, when they are allowed time and space to explore the world on their terms, following their own interests, and supporting learning through hands-on play activities of their own choosing. There are always many things I'd like to do with the children - baking, painting, nature walks, and more spring to mind - but I am very selective about when and how often we follow my agenda. This gives them the chance to plan time for themselves, learn about themselves, develop their own skills, and have a lot of fun in the process!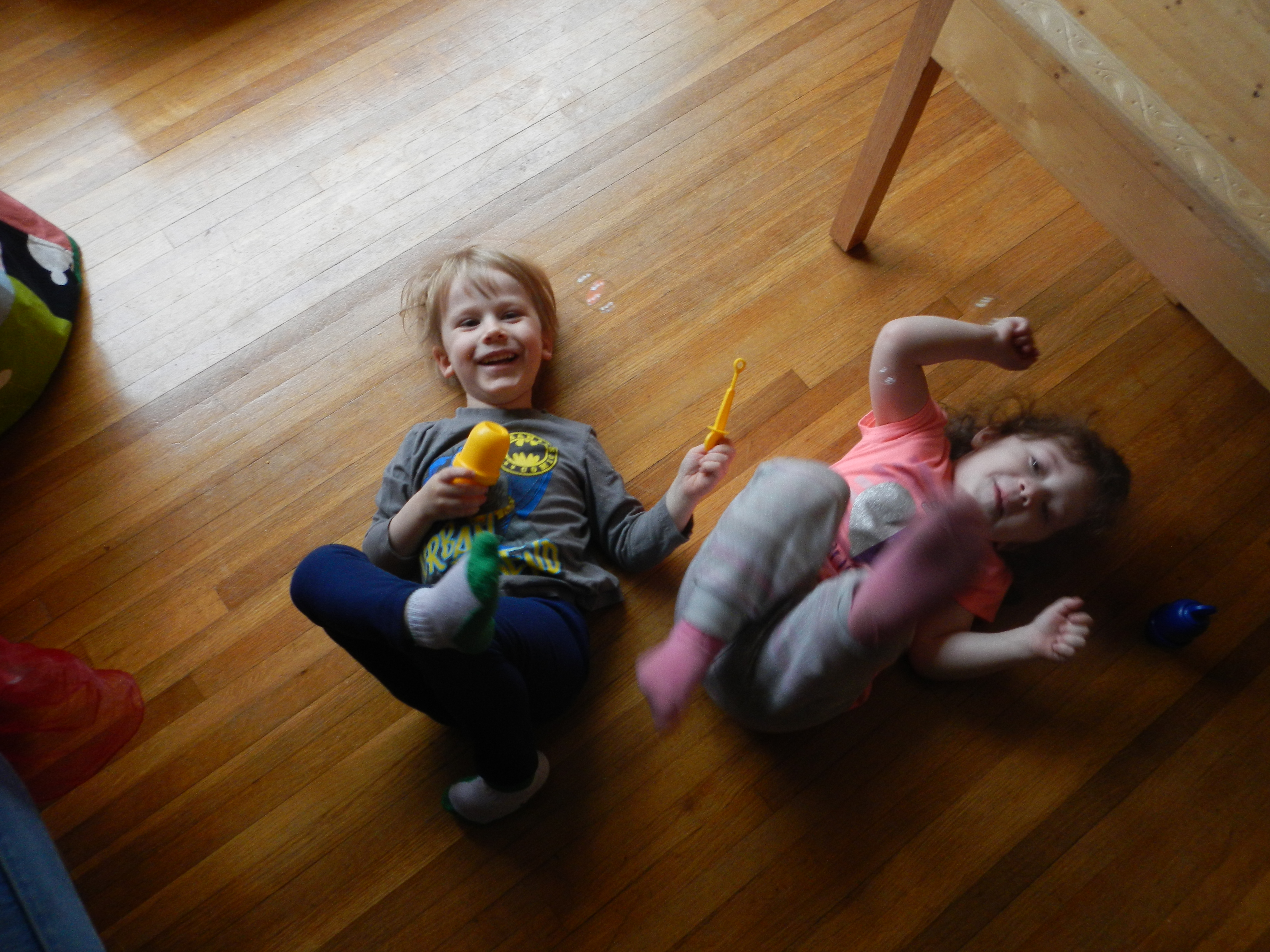 This week, I had to stop and take a picture of Lilly and Saxon laying on the floor together and blowing bubbles. They were the only two here during that time, and I had just brought out the awesome non-spill bubble containers for them to enjoy. They lay there for a long time, giggling and rolling around together while blowing and kicking at the bubbles they made together. In that important moment of free play time that existed because I don't fill their schedule to the brim, they increased social skills, fine and gross motor skills, used cognitive abilities as they learned how best to blow bubbles and how to work together, and much more. It was so fun to see them play, and warmed my heart to realize how far these two have come in friendship and growth over these past months and years together.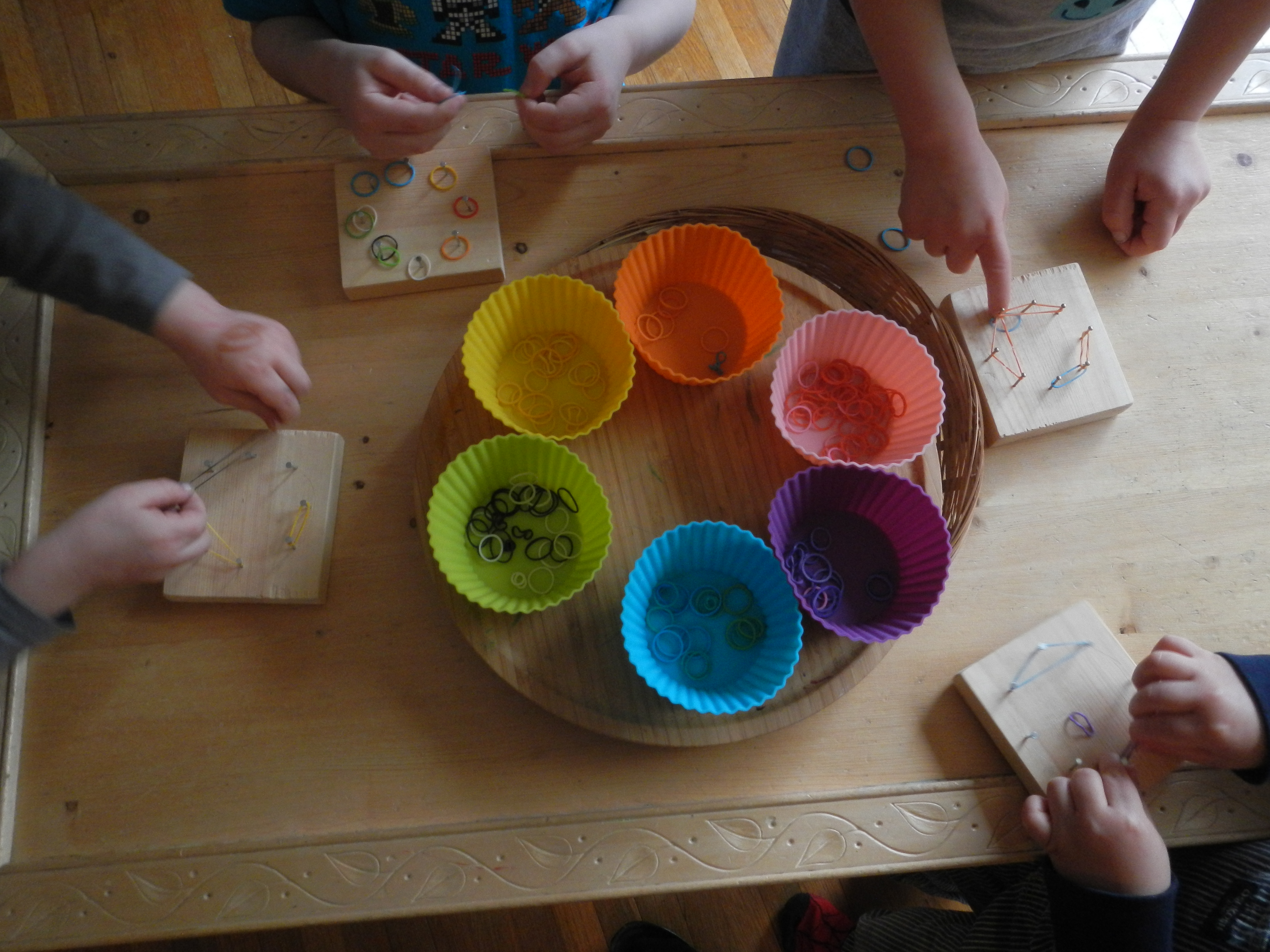 Another great moment of free play time happened when the children were roaming aimlessly and engaging in boisterous play more suited for outside. At the end of the day, as I'm sure you can relate, sometimes things go haywire! When that hapens, I try to bring out a calming fine motor or manipulative activity to redirect their behaviour and play into more appropriate avenues. This simple elastic open ended offering did just the trick. Children learn through play. Their work is play, and when they are here with me, they work hard at what they do! I'm so pleased to be here to support them on the journey. Remember, it takes a lot of slow to grow!