| | |
| --- | --- |
| Posted by sunshine-dayhome on May 5, 2017 at 2:35 PM | |
I am so excited to announce that finally, an idea kicking around my head for the last two or three years has come to fruition. Ever since I came across this neat idea for encouraging art and creativity outside, I have wanted to build one for everyone here to enjoy - and just this past weekend, I did. This is the outdoor easel now proudly standing in the side yard. Its design is very simple, but it's also super sturdy and should last for years.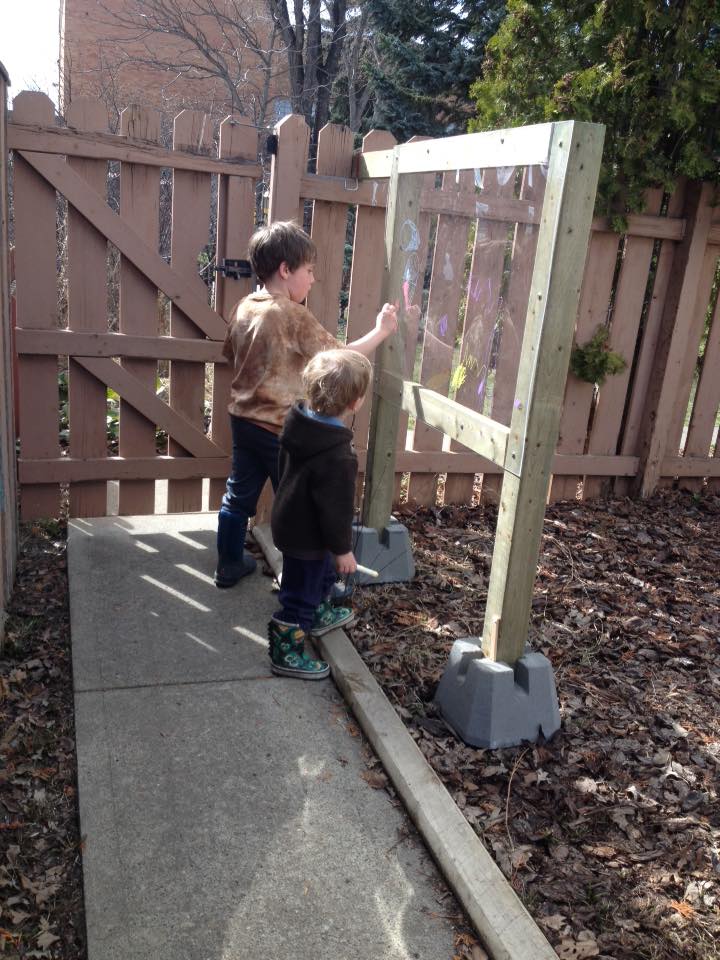 The children were interested in it right away, and curious about how many pictures they could create. They even wanted to learn how to clean it off again, which is an excellent skill to have!
 I have so many ideas for things to do with this Plexiglass easel over the next couple of months. We started with window crayons and markers (crayons worked best), and I have some dry-erase crayons to use once we are done with the window crayons. I want to avoid using dry erase markers because of the chemicals and odor, but we can try chalk, pastels, paint . . . The sky is the limit! I am also planning on picking up some squeegees so they can have fun with soap, bubbles, and rinsing and wiping the board clean. Believe it or nor, they love cleaning, they love helping, and I love this sneaky way of teaching them self-sufficiency, self-help skills, and fine motor skills at the same time.