| | |
| --- | --- |
| Posted by sunshine-dayhome on May 19, 2017 at 3:00 PM | |
Spring has limitless possibilities, and I am so excited to be rolling out some new ideas this season. I have redesigned our digging area, to make it more like a sand pit and less like a dirt/mud hole. Hopefully this is still just as fun for them as it is easy to clean for me; the last two times I have tried a digging area it just didn't work, either because huge holes were being lifted out of my turf or unmanageable amounts of mud were being tracked everywhere. I like to enjoy the yard just as much as the children do, and I can't do that if clods of dirt are everywhere! This is my latest solution - so far, it works very well!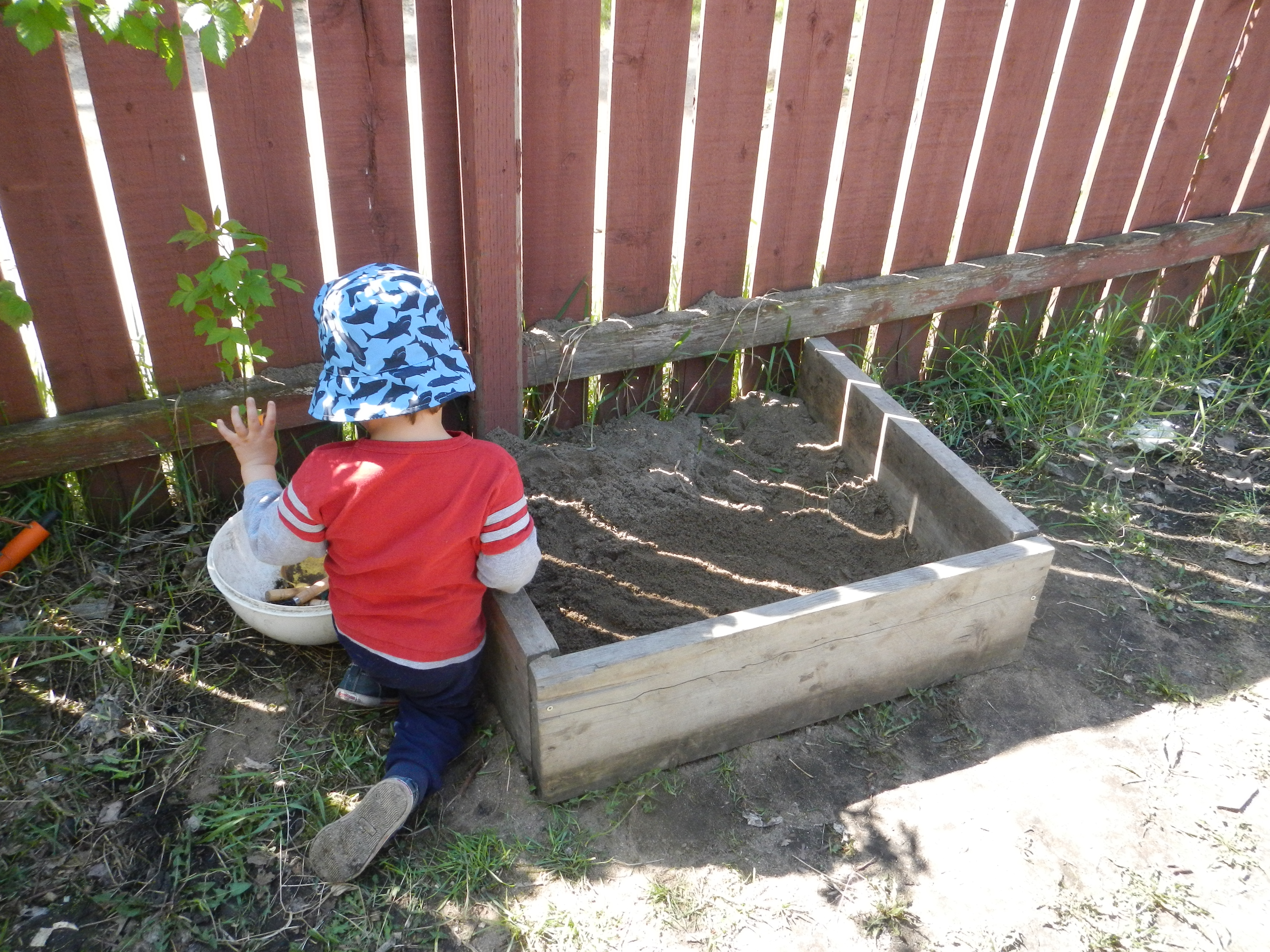 While I dream up ideas for an outdoor play kitchen (so many ideas, so little space!), I have turned my focus to organization. There are many loose parts to play with in the yard, and while almost all of them get good use and a lot of play, clean up time has been problematic lately, to say the least. There just seems to be no clear organization or direction to guide the children as we tidy at the end of the day. I have tried to solve this issue with a simple tool that utilizes cognitive skills as it develops early literacy: symbols.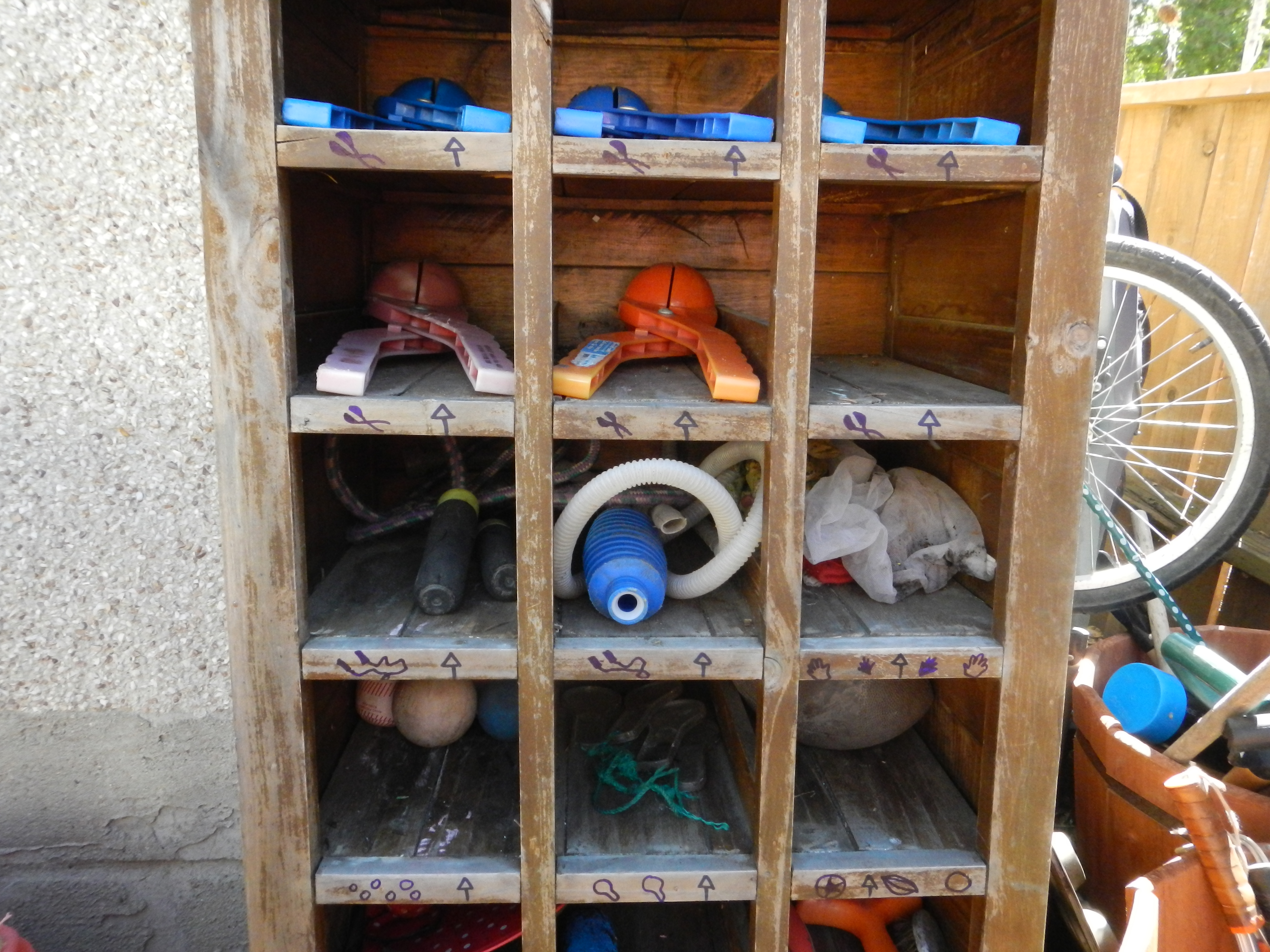 After I pared down our materials, tossing those that no longer served us, I wiped down this old storage unit and labelled each shelf with a picture, and an arrow to show which shelf the toys go on. When that was done, I invited all of the children over to take a look. They were very pleased! They were so proud that they could identify all of the symbols (even the funky ones, like the car I attempted) and delighted in telling me that the arrow means "It goes UP!". Now, all we have to is see if they can follow the new system. I asked them to remind their friends how to use the system if they needed help, so hopefully that helps.
We will try this for the next two weeks, and if all goes well I am investing in new outdoor cars and bubble sets for everyone to use!