| | |
| --- | --- |
| Posted by sunshine-dayhome on May 26, 2017 at 2:15 PM | |
Our garden is growing quite well, thank you! Every year I take a chance and plant outside well before May long weekend, and every year so far - it has paid off. Even the beans and corn, which tend to rot in cold damp soils, have sporuted yet again! We are especially excited about the corn this year, because instead of table corn (last year's delicious variety was called Cuppa Joe) we are growing pink popcorn! I really hope it works; it will be gorgeous and a high fibre whole grain tasty treat. The early start should give it enough time, but we'll see . . . I love that the children are just as excited as I am about our seeds sprouting; here they are scouting the garden for new growth!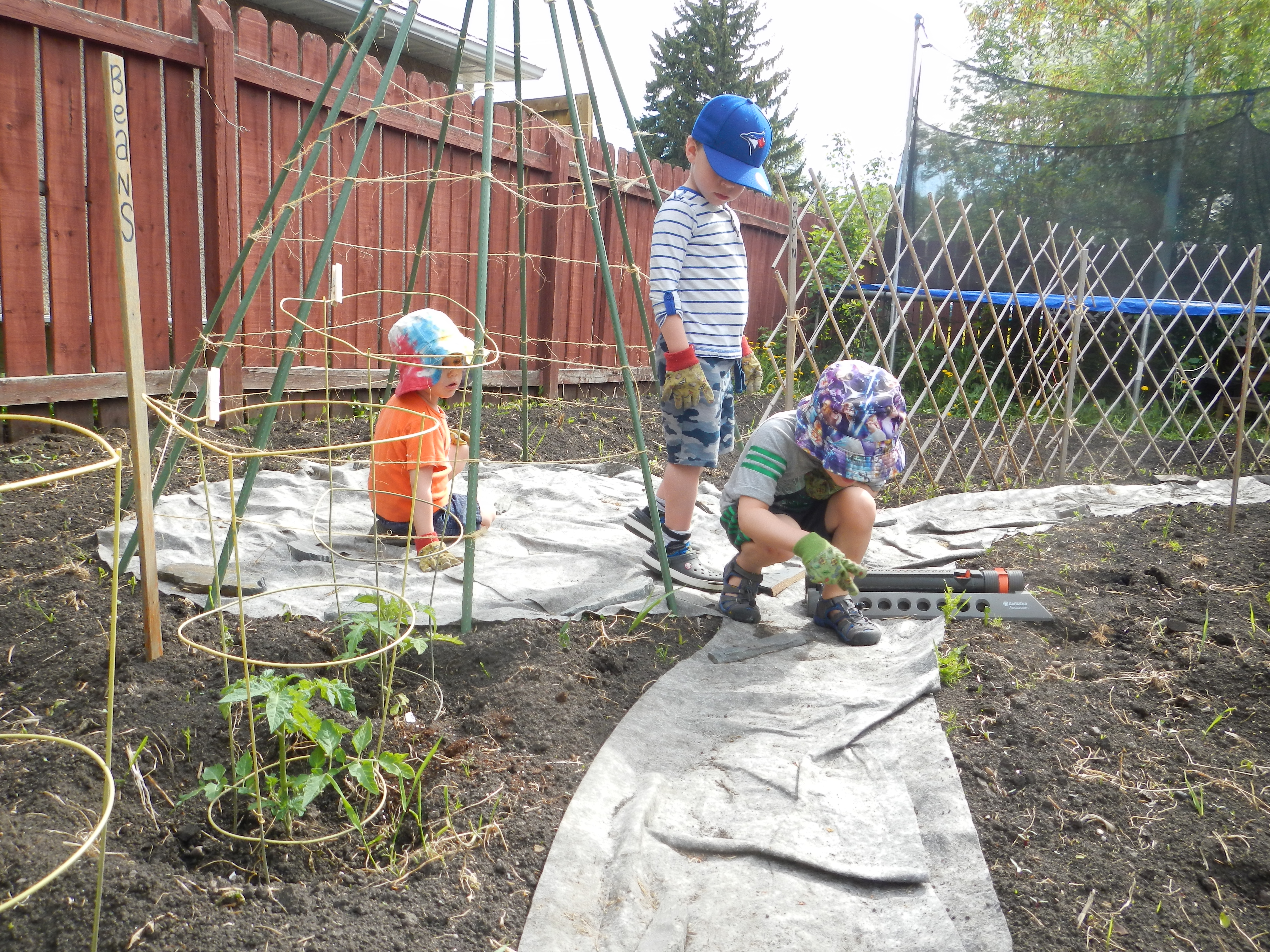 The other new thing we are trying this season is potatoes. I was really excited to see them coming up, because though I've seen full-grown plants before - and of course, many varieties of potatoes - I've never seen them just beginning to sprout.  Can't wait to see if they taste as good as everyone says they will . . . It's so great having everything in the yard turning green and lush again. Here are the boys again, relaxing and swinging under the blossoming apple tree. We are so happy spring is here!