| | |
| --- | --- |
| Posted by sunshine-dayhome on June 2, 2017 at 3:35 PM | |
On this rainy Friday, we headed out to John Janzen Nature Centre. This is an amazing facility here in Edmonton that has a huge indoor playground, a real bee hive, many walking trails outside, a hands-on nature exploration room, and much more. It was the perfect place to burn off some energy on this springtime rainy day.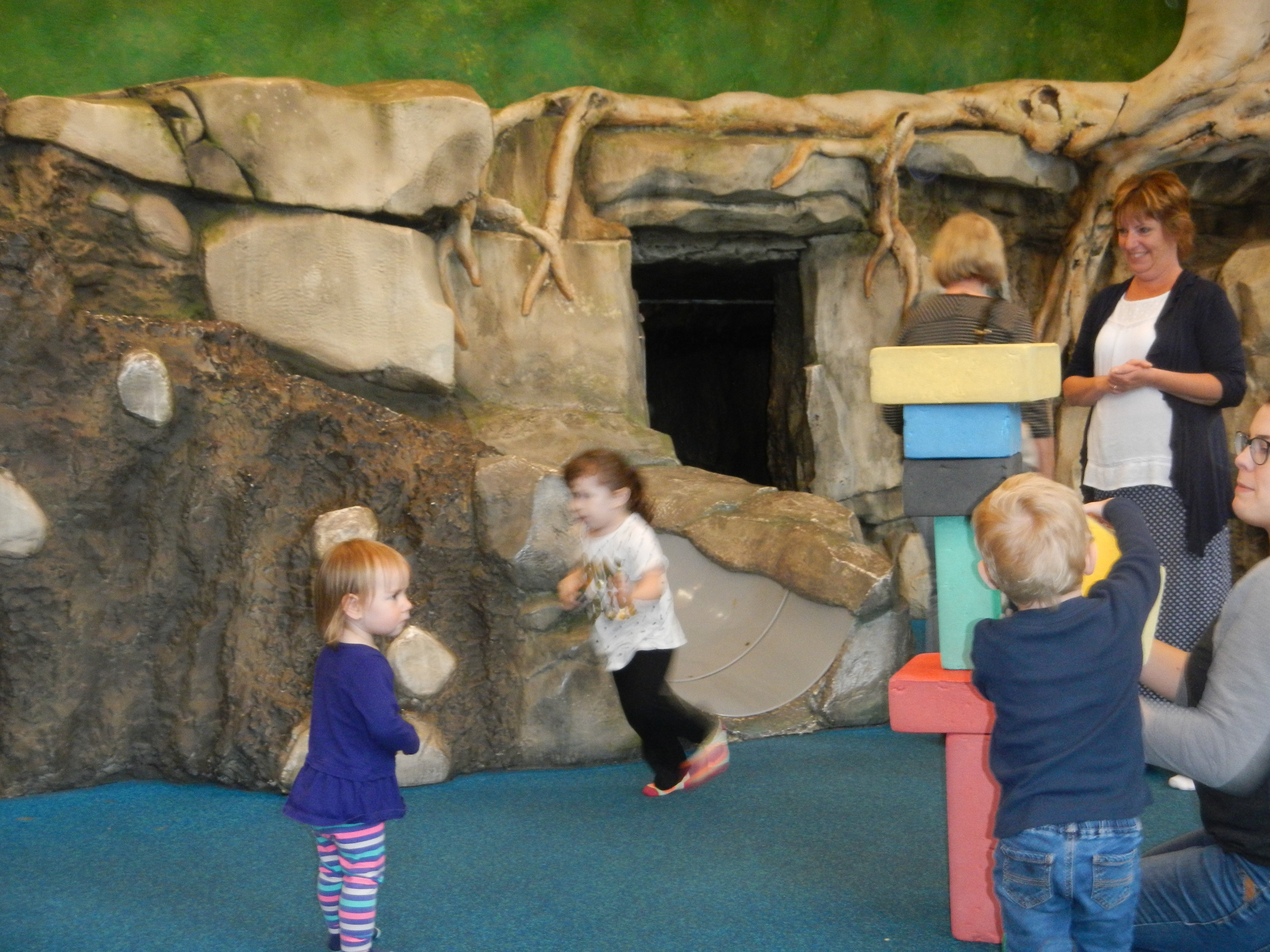 The children were so excited and eager to be here and play that I barely saw them the whole time we were there! I caught glimpses of Lilly climbing the stairs and shooting down the slide, and Keenan and Saxon went spelunking in the cozy cave. There were also foam acorns for them to share, roll, and experiment with, so they were kept quite busy this morning. It makes me happy to live in a city with so many opportunities to learn, grow, and play on a rainy day.