| | |
| --- | --- |
| Posted by sunshine-dayhome on June 9, 2017 at 2:45 PM | |
This is the second year we have succesfully hatched praying mantises, and the first time they have hatched outside - where more can live and grow in our garden. The reason we do this is mostly because they are so neat, but also because they eat harmful or annoying garden pests. They only eat live bugs, though, and as I refuse to raise flightless fruit flies (who needs more fruit flies??) they have to be released as soon as they hatch. My mother recently saw them in their enclosure before the release and exclaimed, "They're not hugging!". The sooner we get them out of there and into the wide open back yard, the better!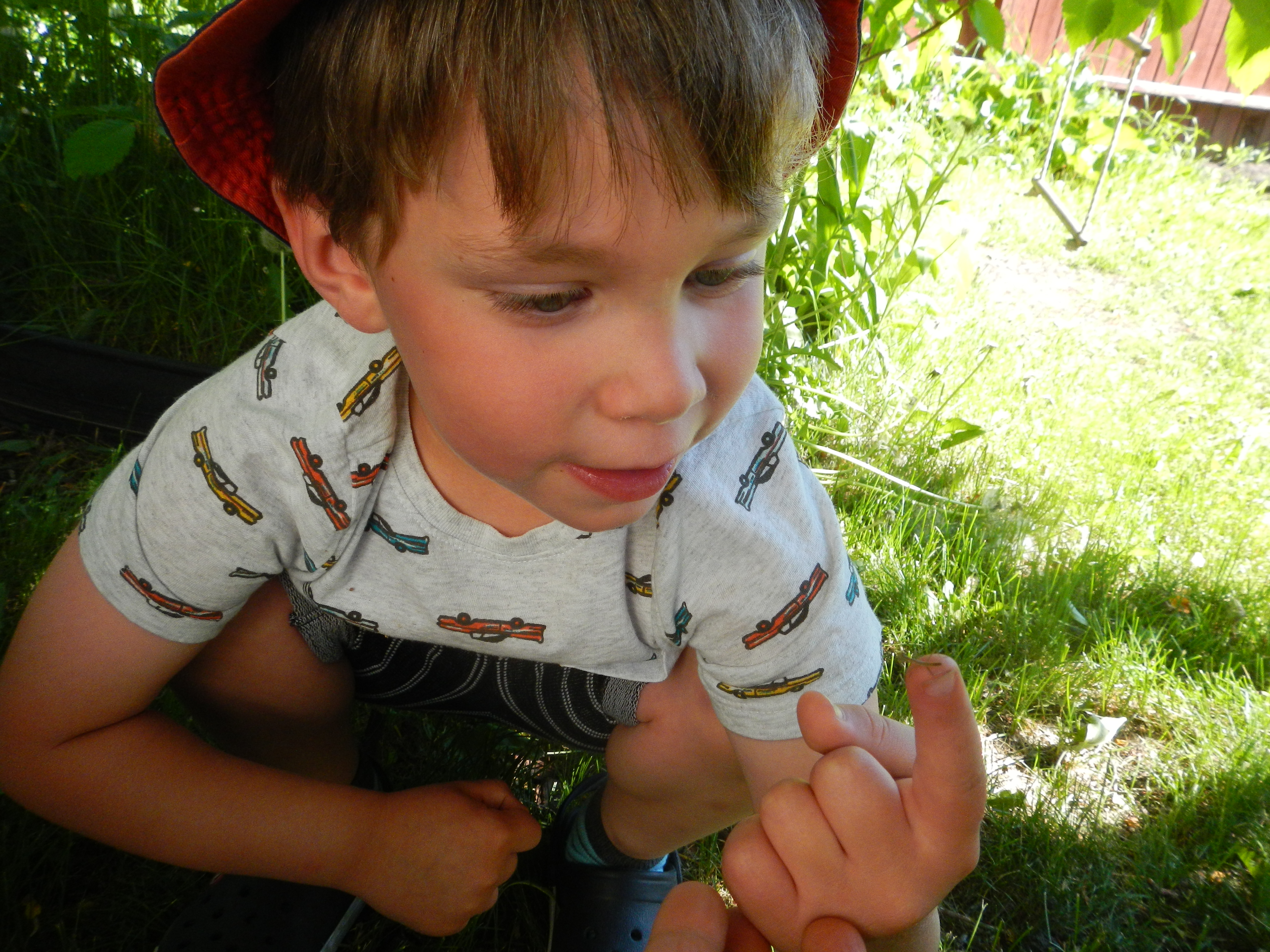 All of the children who were here on the day they hatched got to "hold" a praying mantis. They are incredibly tiny, and incredibly delicate. You can't pick them up, but have to let them crawl onto you. When the children were done examining them, I showed them how to safely blow them off of their fingertips and into the green leafy bushes. I think that may have been their favorite part! We released these guys on Tuesday, and days later I can still see tons of mantises every time I check the area we released them. I am very hopeful that we will be able to see them grow bigger and bigger over the summer, as they help the garden stay lush and healthy.