| | |
| --- | --- |
| Posted by sunshine-dayhome on June 16, 2017 at 3:50 PM | |
After watching the caterpillars grow over the last couple weeks, then waiting patiently during the chrysalis period, our patience had been rewarded! Today most of the butterflies hatched, which is excellent because the children were here to watch them emerge. They were very interested in the process of pumping up and drying out wings, and  curious about the red stuff (no not blood, just extra tissues from the metamorphosis process).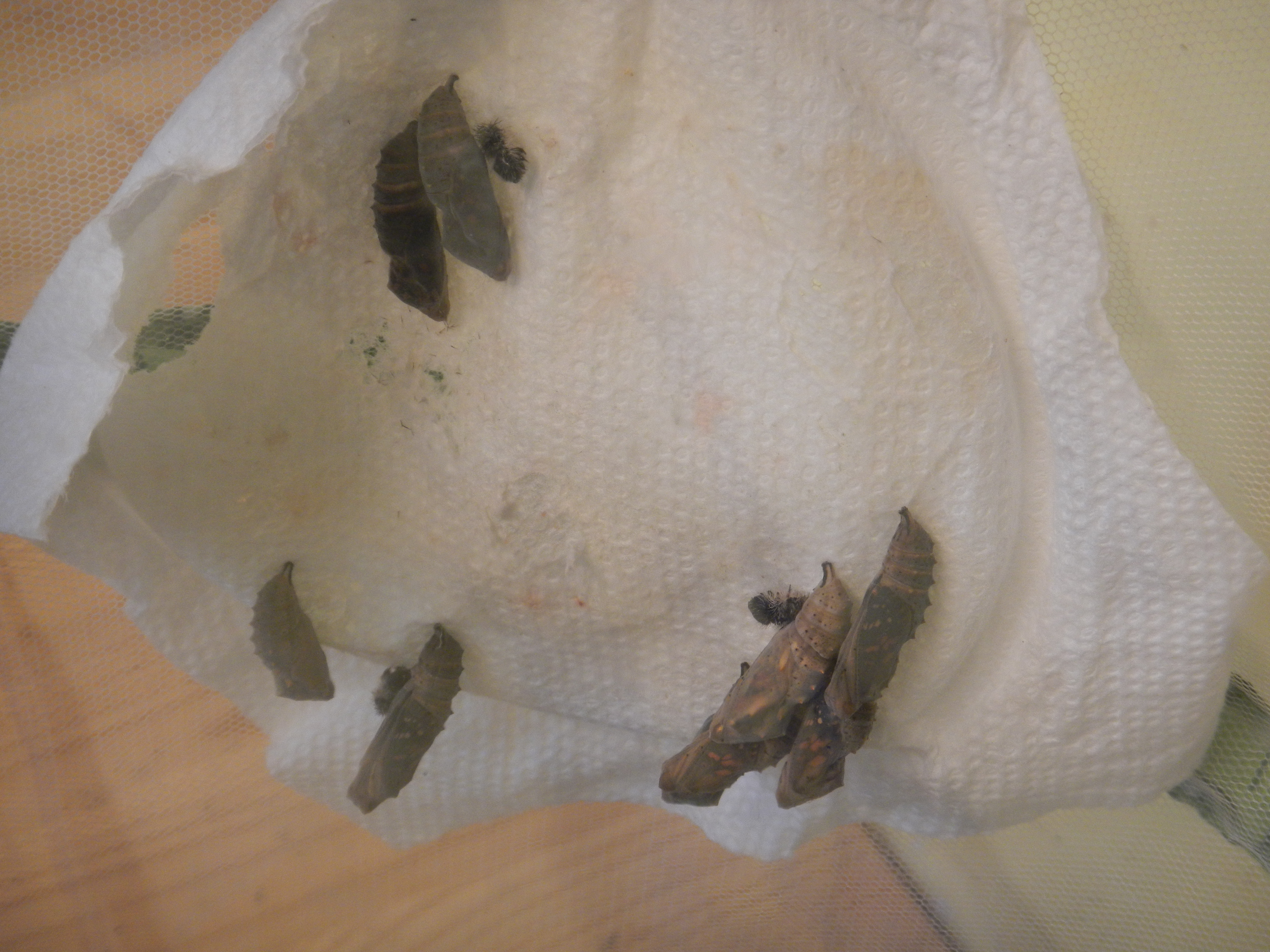 In the picture above, you can see how close they are to hatching - their wing patterns are clearly visible. Soon after I took those shots, they emerged! We will enjoy them for the next couple days of so, then release them outside and watch them fly away.