| | |
| --- | --- |
| Posted by sunshine-dayhome on July 7, 2017 at 2:35 PM | |
We have been spending so much time in the yard lately, enjoying this gorgeous weather. To draw the children into playing with new materials, I picked up some fun water play items - squeegees, paint rollers, and spray bottles, alongside an antigue enamel wash basin, are just the thing for hot summer days!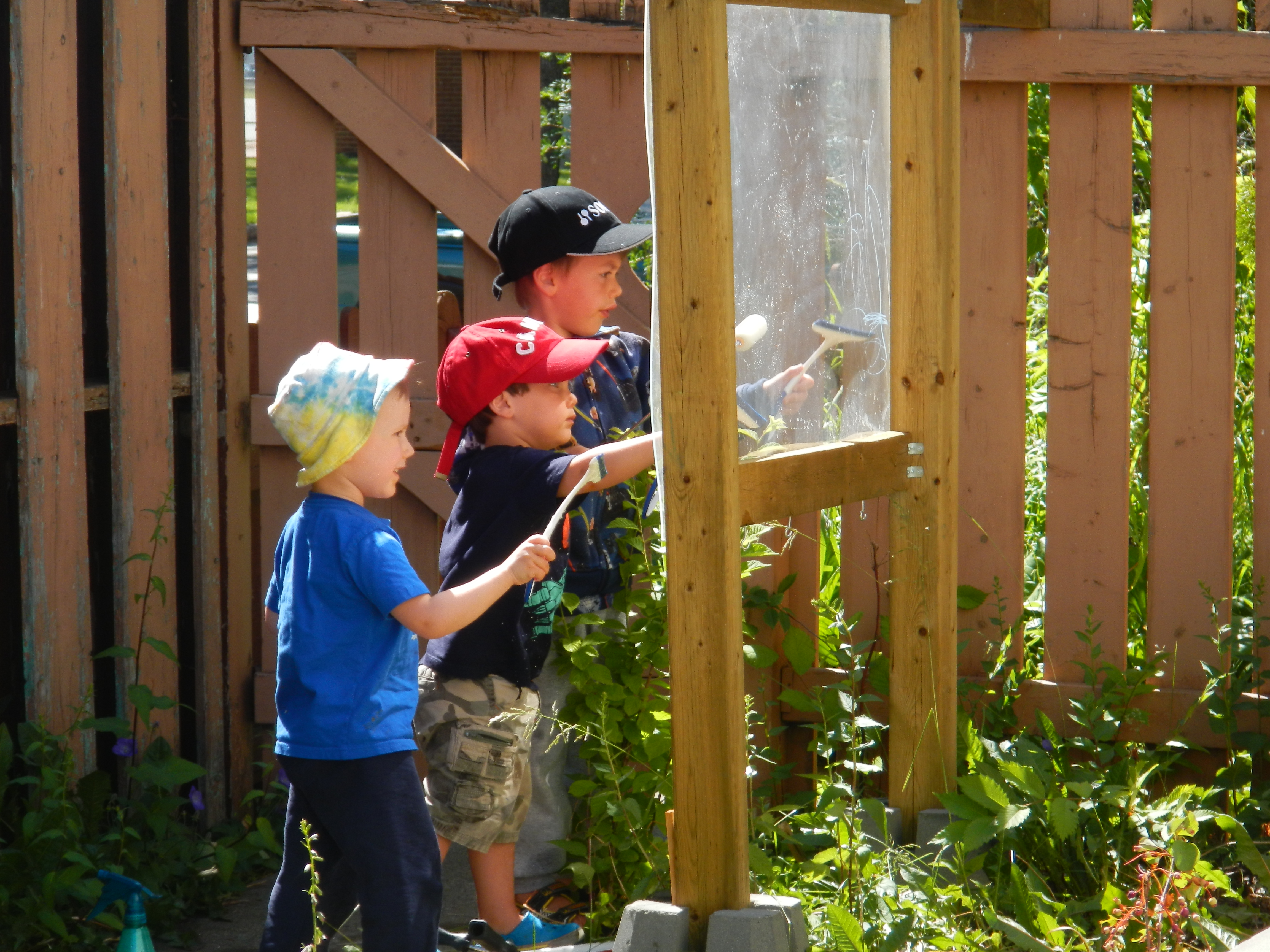 After the children finished washing and wiping down the outdoor easel (those are good life skills right there
) they went over to the hammock and rope ladder. It's fantastic how much they share together, making up cooperative games and engaging their core muscles as well. These summer days spent in the hot back yard with simple water toys, and under the shade of the apple tree, are providing the foundation for learning that will serve them immensely in all their years to come.