| | |
| --- | --- |
| Posted by sunshine-dayhome on August 29, 2015 at 3:05 PM | |
Every month, we celebrate a special day here at Sunshine Dayhome. These days are often seasonal, or are linked to the children's current interests. In the winter we have a snowflake day or ice day; we often have a pyjama party day in the fall, and this year to celebrate the end of summer, we had an ice cream party! In the morning, we made a craft, and had the real thing for snack after nap time.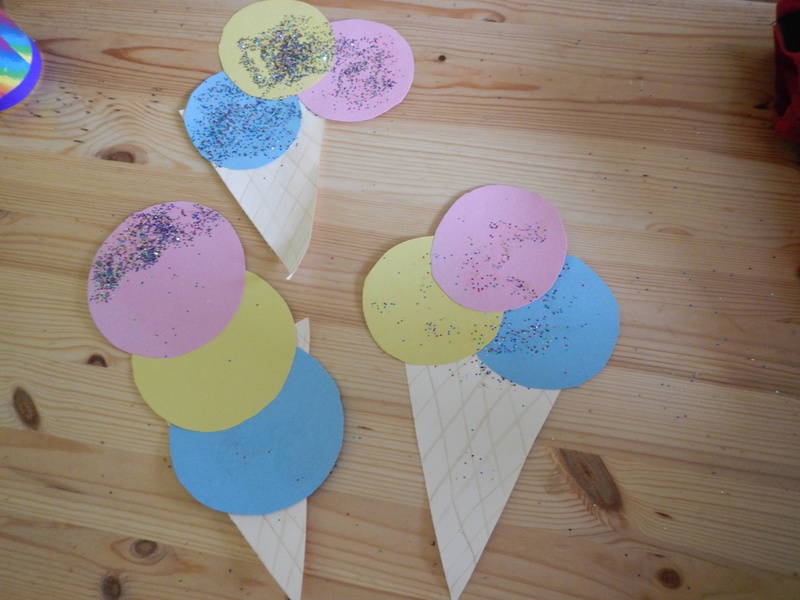 I invited every family to contribute their child's favorite topping, to go with vanilla ice cream here. I made chocolate and caramel sauce, served it in delicious waffle bowls, and topped it all of with sprinkles. It was ooey, gooey, delicious fun!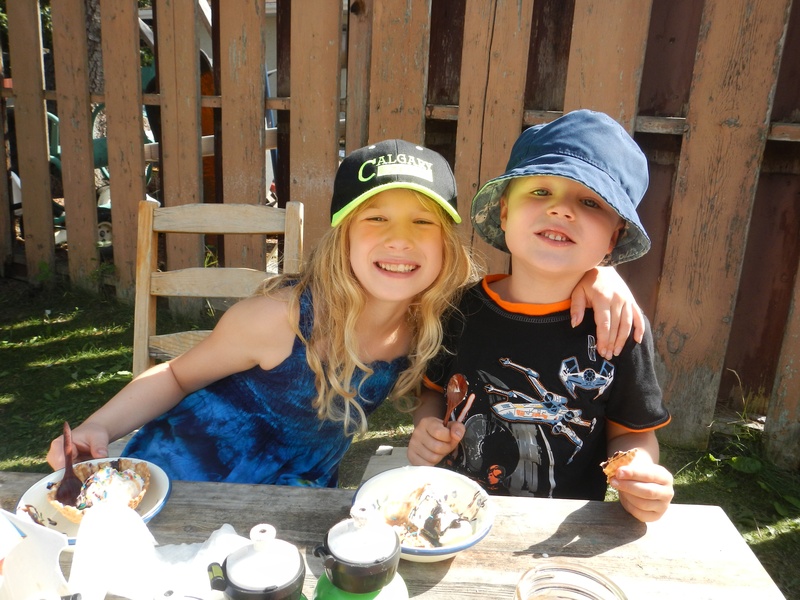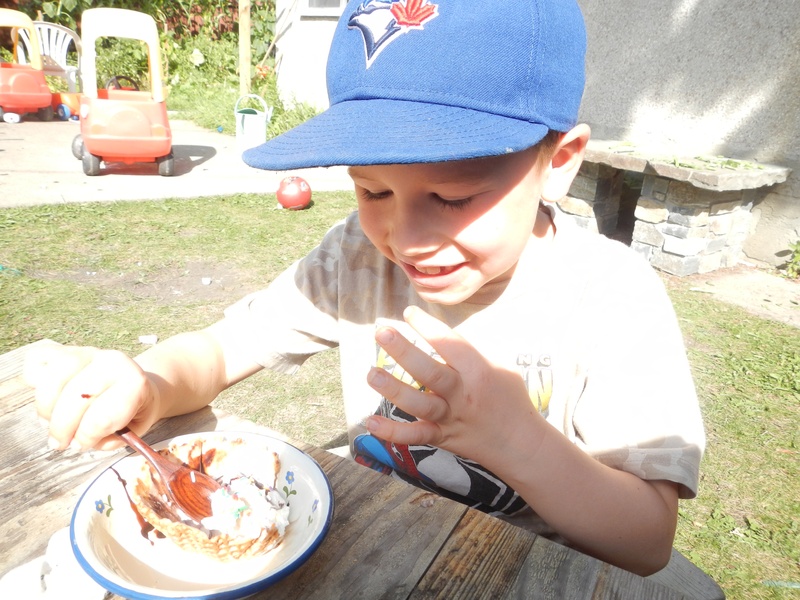 The other fantastic thing about this day was it was the very last day Kaliana and Kai were home with us during the day before the new school year. For the first time, Kai will be away all day, as he is now entering Grade 1! We will miss him for sure, and I am so glad he will still be around after school so Ben, Keenan, Nixon, Dylan, and everyone else will be able to play with him and Kaliana then. This summer has been great here, and I really hope yours has been, too.