| | |
| --- | --- |
| Posted by sunshine-dayhome on September 4, 2015 at 3:05 PM | |
This one short week has brought so many changes. The biggest is that Kaliana and Kai are now both in grade school, full time! I am proud and happy about this, of course, and also feeling a little sad and confused (how did that happen? Weren't they just toddlers, like, the other day??). Here they are, set to depart for their first full day of school this year.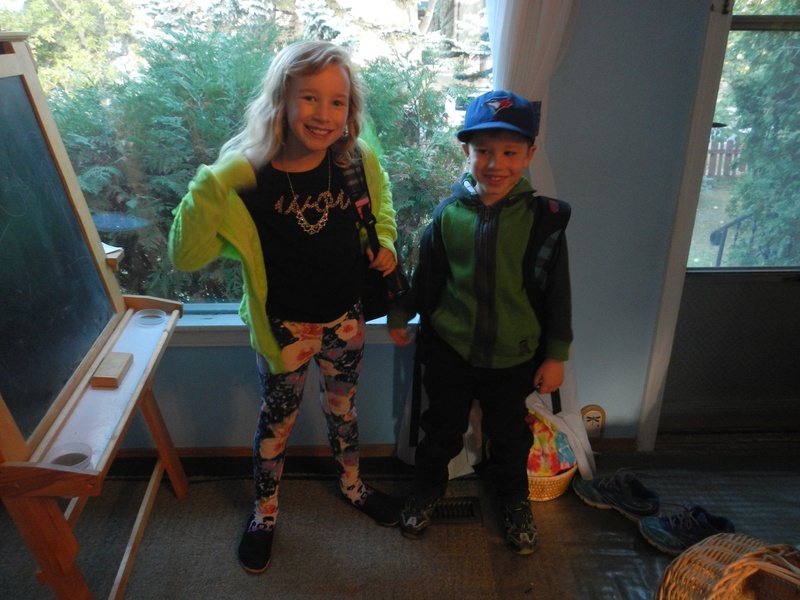 The days are different now, with them gone and fall suddenly upon us. Isn't it remarkable how last week on Thursday, it was 26 degrees and we were sweating in the sun, while this week on Thursday, we were all wearing mittens as we headed off to the park? The seasons are changing abruptly, and I am bringing back our fall schedule. We have morning snack inside, and only after it has warmed up a bit do we head back out. If the weather is nice enough to dine without mittens, we will still enjoy lunch and snack outside, but those days are numbered! Today when we ventured out, it was raining.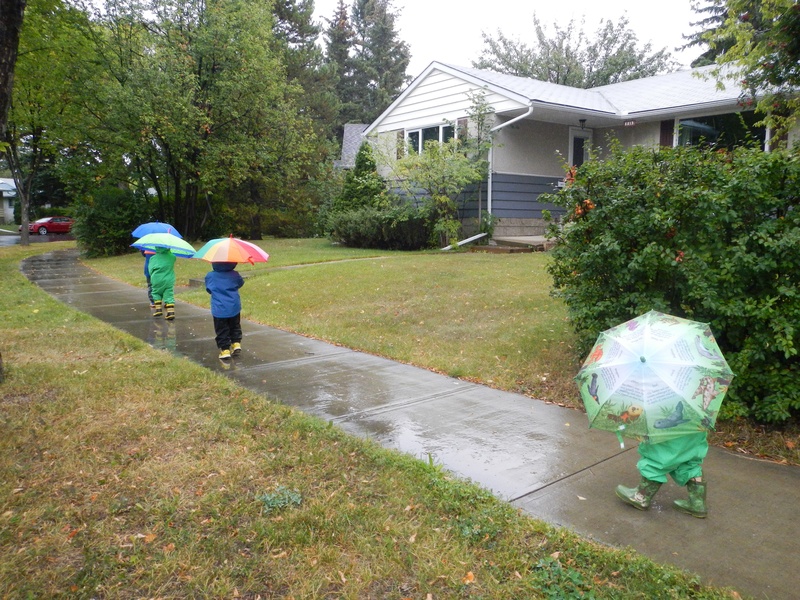 Having two big kids off to school means more umbrellas for the rest of us, as you can see from these four happy ducklings! We walked around the block, examining our umbrellas closely and trying to stay together, before dashing off into the park. I really savor how it feels to be outside - wonderful - as compared to how it looked outside - awful and cold. We all perked up with a nice fall shower today.